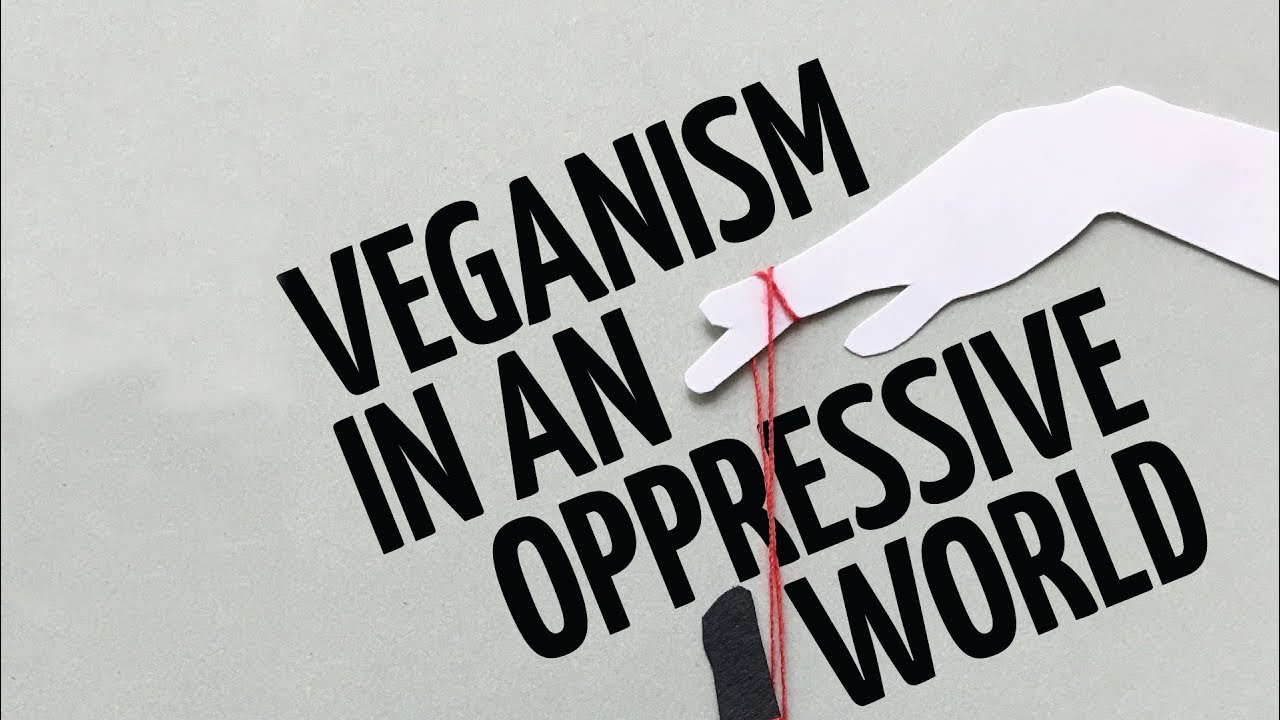 By Julia Feliz Brueck
Understanding comes easiest when it arrives from a place of having walked in the shoes of someone that we can fully empathize with. However, to truly embrace a stance across social justice issues that is respectful and aware in the quest to create true justice for all, including nonhuman animals, we must come to the realization that we do not always have the same lived experiences or understanding of others that have walked in shoes different to ours. It is imperative that, in our efforts as activists, we humbly remind ourselves that sometimes our role is simply to follow under the guidance of those that know and understand their own oppression first-hand.
As we understand the interconnectedness across oppressions and the need to work with one another to achieve our collective goals, we must accept that activism may mean taking a seat and supporting rather than taking center stage. It simply isn't possible to have first-hand experience on every single oppression that affects individuals due to the various degrees of intersecting identities, which determine the level of oppression that one faces. These oppressions and their effects as real and impact the animal rights movement, as they follow vegans that are from other marginalized group even when advocating for nonhumans above themselves.
It wasn't until recently that my own experiences led me to this understanding and helped me acknowledged that my perceptions or opinions on issues that do not affect me directly simply don't hold any weight over those from communities affected directly. As a consistently anti-oppression vegan activist, my role outside the shoes that I have walked in is a supportive one. My AHA! moment came from a collection of experiences that one day just clicked on their own. Seeds that had been planted, one day gave root and flowered into the type of activism in which I partake in today. My role, outside my own community and issues that directly affect me, is to listen, learn, and raise the voices of those that do not have my same privileges due to hierarchical systems of oppression.
While I am an AfroBoricua, as a Puerto Rican born and raised with Brown skin and African as well as Indigenous roots, I will never understand first-hand the experiences of Black women, who experience anti-blackness across all cultures. My lighter skin privilege means that I don't directly experience this type of oppression even though I understand what it is to experience colorism and racism. Something as mundane as a conversation with a Black person about their hair, flipped a switch. While I was able to draw parallels in which the ways my own "frizzy" and wavy hair is looked down upon under a culture heavily influenced by white supremacist standards, I stopped and listened. I learned that Black people are unable to freely wear their natural hair and may be even fired or denied a job for wearing protective hairstyles, such as locks. This brief interaction with an online stranger helped me understand that, individually, we simply experience different realities in the way our bodies are policed and even in the accessibility to basic resources that we have access to, including healthy foods and even clean water despite being oppressed by the same institution.
There have also been instances in which I was forced to walk into shoes that I had not imagine I would be forced to walk in. Being born and raised on an island and then moving to the mainland US in an area populated by communities that looked like me afforded me safety. Therefore, it wasn't until I moved to Europe that my inability to blend in catapulted me into the blatant xenophobia that communities face around the world. Most Europeans cannot even point where Puerto Rico is located on a map, and most have never met a "Latinx" person. This means that, as a Brown-skinned person, I am ambiguous enough to them to erroneously assume that I am either a refugeed African, a refugee from Syria, or even a Romani – or someone from any other country where the local assume Brown people must come from. Most often, I am assumed to be from all marginalized communities of color (or at least considered "tanned") commonly found here. Despite also having Spanish (European colonizer) roots due to the colonialism that plagued my island, I am automatically recognized as an outsider. I've been shunned and excluded in my attempts to become part of the local community, so I have learned what it truly feels like to experience xenophobia simply for looking different based on the color of my skin and my non-European features. Being fluent in two languages (English and Spanish) hasn't been enough to keep me safe either. Having a thick accent in French has made me realize the extent of xenophobia awarded to those even trying to fit in by learning the local language and customs. Interestingly, refugees have been the most welcoming, never delving into incessant questions about my ethnic or racial background. Seven years on, and I still do not have any personal relationships with the locals. Being unwelcomed has meant that I am often left out from mundane events, as well as community resources and access to services that I do not even know how to reach. This has made me stop to consider what it must be like for those with even less privileges, resources, and support than my family and I have – within Europe and even back in the US.
This all directly affects how I am able to advocate for nonhumans. For vegans of color (like myself), safety becomes a real issue when the local vegans do not recognize their racial biases either, and thus, do not provide a safe environment where I can freely advocate for nonhumans without having to worry about experiencing racism, xenophobia, and other forms of discrimination from group members themselves. Unfortunately, the reality is that white vegans are not immune to their own racial biases.
There have been many more moments and life experiences that have forced me to think beyond my own shoes and my own struggles with oppression. I began thinking about all the experiences from childhood to present time that I have not had and those that I am not even aware are a possibility because they are simply not how I experienced the world based on my intersecting oppressions and whatever privileges I do have. This led me to resolve that, especially in my activism, I need to be aware and admit that I will never be privy to the experiences of all people that I truly want to find justice for, and no matter how well-meaning I may be in my activism, I could end up silencing those I am trying to help.
I believe when someone from a marginalized group that I am not part of tells me about their experiences with oppression. To question them on something I do not experience and to disregard their experiences would be to invalidate them and add to their oppression. Thus, at this point in time, addressing root issues, including actual accessibility to veganism, and focusing on how to solve these issues within my own community has taken priority in my work. I have also made a commitment to raise the voices of those whose experiences are truly foreign to my understanding of how injustices affect them.
And what about nonhumans? The same understanding should, of course, be applied to an oppressed nonhuman group whose shoes we will never be able to walk in. We don't speak their languages nor understand what it is like to experience life as they do. However, we can all agree that at the very minimum, differences in life form and in our abilities to communicate are not justifiable factors (and never were) to continue upholding supremacist-fueled abuses and oppression upon nonhuman animals. This is what unites us as vegans. However, the acknowledgement that supremacy is still an issue even within humans and within the animal rights/vegan movement is vital. The acceptance of this knowledge is imperative for nonhuman justice. Why? Because human oppression is tied-in to nonhuman animal oppression. ALL Supremacist mentalities must be abolished if we are going to move towards true liberation for all.
How do we do this? We can start this process by recognizing that advocating for nonhumans is not the same as advocating for human groups. While nonhumans are not currently able to guide us, marginalized people, whose shoes we will never walk in ourselves, are able to lead us on their own issues. By educating ourselves, taking a step back, and letting vegans from their own communities lead on issues that affect them directly, including the forms of nonhuman oppression that their cultures partake in. The book Veganism in an Oppressive World: A Vegans-of- Color Community Project edited by Julia Feliz Brueck was published to help vegans understand what this means and how to implement this understanding into helping the mainstream vegan movement evolve into one that is actually aware and most importantly, effective.
Get a copy via Sanctuary Publishers or on Amazon.
---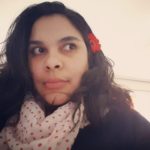 Julia Feliz Brueck is the founder of Sanctuary Publishers, a vegan of color owned and run vegan book publisher with the aim of giving back with every book and supporting marginalized communities. Julia is also the author of Baby and Toddler Vegan Feeding Guide and Libby Finds Vegan Sanctuary. She also works as a published illustrator and recently launched veganismofcolor.com in an effort to connect people of color to vegans of color. Connect with Julia via Facebook or juliafeliz.com.