Tartalmi figyelmeztetés: nemi erőszak és rasszizmus említése, rendkívül sértő (rasszizmus, akadályozottság) megjegyzések a palesztin emberekre és a muszlim kultúrára nézve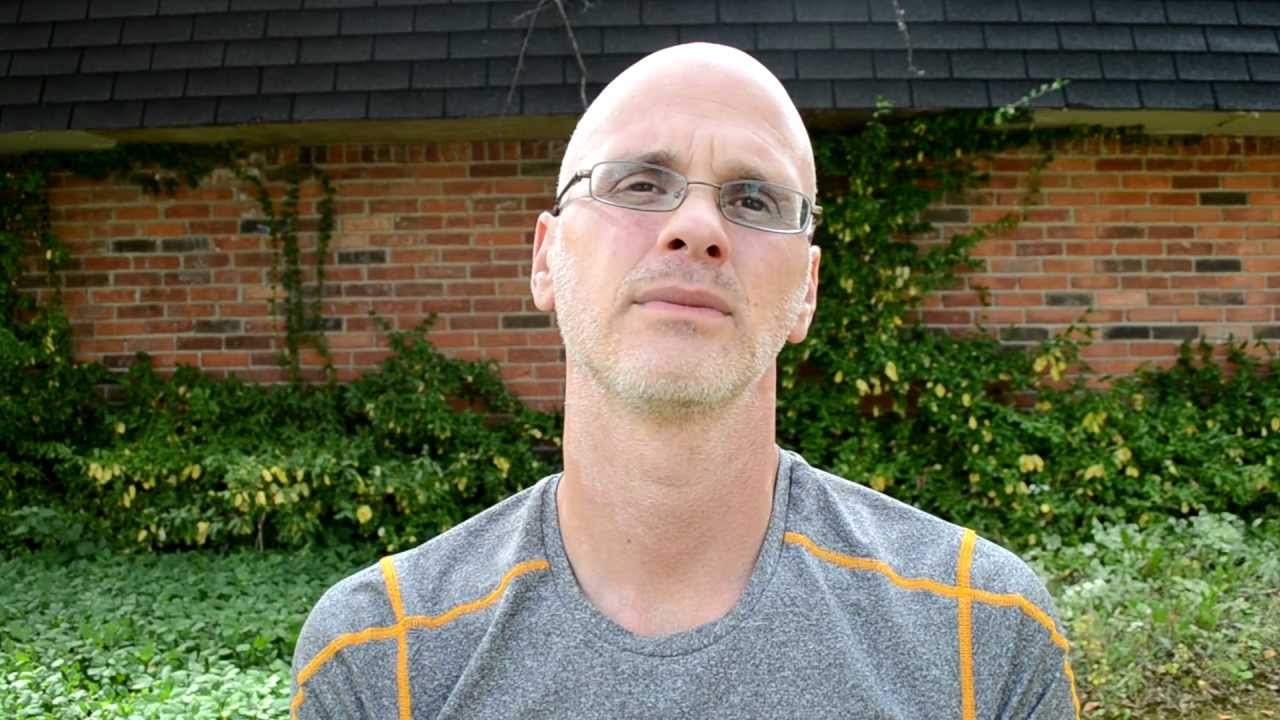 Translation by Eszter Kalóczkai. See more Hungarian translations of intersectional vegan essays by visiting their blog, Tudatos Vegán. The original English version of this essay can be found by clicking here.
írta: Michele Kaplan
Voltál-e már olyan helyzetben, amikor a körülötted lévő emberek azt gondolták: inkább meg se szólaltál volna?
Mindez március 19-én kezdődött, amikor néhány ismerős vegán Gary Yourofsky Palesztina-ellenes kirohanásáról beszélt. Természetesen azok az állatjogi aktivisták, akik a szívükön viselik a palesztin emberek sorsát (beleértve magamat is), teljes megrökönyödéssel olvasták, hogy mit mondott Yourofsky.
Ki is ez a Gary Yourofsky? Hallottam már a nevét itt is, ott is, különböző állatjogi csoportokban, de nem tudtam, hogy mit tett hozzá a mozgalomhoz. Elkezdtem rékeresni a nevére, és rájöttem, hogy ez a kirohanása (amiből csak úgy dől a kirekesztés és a privilégium), nem egyszeri alkalom volt (bár még ettől se lett volna kevésbé elfogadhatatlan).
Gary Yourofsky egy vitatott, szevedélyes személyiség, aki egyfelől az erőteljes beszédeiről híres, amelyek hatására rengeteg ember lett vegán, másfelől viszont hírhedtek a lesújtó megjegyzései, amelyek elidegenítettek rengeteg embert az állatjogi mozgalomtól.
Ilyen megjegyzései például a hírhedt interjú (teljes egészében itt olvasható angolul):

Minden, szőrmébe bugyolált nőnek át kellene élnie egy olyan durva nemi erőszakot, ami egész életükre megnyomorítja őket. 
Mint vegén, mint nő, és mint ember, teljesen sokkolt, hogy ezt mondja, és egészen felkavaró érzés volt (és egy kicsit kevésbé érzem magam most biztonságban), amikor egyes emberek az állatjogi mozgalomban kifogásokat találnak neki.
"Jaj, ez annyira régi idézet" mondják, mintha ettől meg nem történtté lehetne tenni. Vagy mintha azóta bocsánatot kért volna, és megváltozott volna, mert nem tette.
Nagyon elszomorított mindez, mert annyi időt és szeretetet áldoztam az ügyre, és most megkérdőjeleztem, hogy van-e a mozgalomban jövőm. Tudtam, hogy van ez a régivonalas, (és nem annyira interszekcionális) ága az állatjogi aktivizmusnak, és van az újabb vonulata (ami jellemzően sokkal inkább figyelembe veszi az interszekcionalitást), úgyhogy nem gondoltam, hogy mindenki támogatja azt a levelet, de amikor sokan az újabb hullámból kifogásokat találnak neki, még akkor is, ha ez csak néhány ember volt, azt rendkívül elkeserítő.
A következő reggel, aktivisták egy kis csoportja (egészen pontosan 3 ember) megjelentetett egy közleményt, hogy tudassa az egész közösséggel (és az internettel), hogy a vegán mozgalomban semmi helye a mások kirekesztésének és elnyomásának.
Egy nemi erőszakot túlélő nő azt mondta, hogy nagyon pozitív élmény volt elolvasni ezt a levelet. Másvalaki azt mondta, hogy "senki nem támogatott, amikor ugyanezt mondtam Yourofsky-ról, annyira örülök, hogy vannak más vegánok, akik így éreznek!" (és többen egyetértettek ezzel). Így egy pillanatra úgy érezhettük, hogy bármi is következik ezután, már megérte.
És akkor… beindult az ellentámadás.
"Miért bántjátok Gary-t?"
"Miért vagytok ennyire gonoszak?"
"Gary olyn sokat tesz az állatokért, miért csak ezt emelitek ki?"
"Szerintem több jót tesz, mint rosszat."
"Ezt most komolyan gondoljátok? Ez most valami korai április elsejei vicc? Csak fel akarjátok hívni magatokra a figyelmet, vagy szimplán hülyék vagytok?"
"Ne ítélkezzetek."
"Hibázott, és akkor mi van. Mindannyian hibázunk."
"Ezt most kiemeltétek a szövegkörnyezetből, pedig kontextussal együtt kéne nézni."
"Inkább támogatni kellene, mint hátbadöfni!"
"Valójában nem is nézi el a valódi nemi erőszakot, olvassatok csak utána." (Mintha Yourofsky ezt mondta volna? Nem ezt mondta. És mintha csak beszélni a nemi erőszakról teljesen ártatlan lenne, és nem lennének következményei? Nem így van.)
Rendkívül zavarbaejtő volt az egész, és rendkívül fárasztó. Mi a fene folyik itt?
És akkor rájöttem. Lehet, hogy hősimádattal állunk szemben? Én is álltam már így hozzá emberekhez régebben…
Emlékszem, amikor még nekem is voltak példaképeim, ha valami rosszat hallottam róluk, én is elkezdtem őket védeni, hiszen az én példaképemről  volt szó, aki egy szimbólum, aki reményt ad. A lelkem egy darabja el akarta hinni, hogy létezik egy ilyen hős, egy ilyen példakép.
Mostanság annyira nincsenek már példaképeim, mkert ahhoz, hogy valaki a példaképem legyen, ahhoz magam fölé kell helyeznem az illetőt. Tisztelem sokak munkásságát, elismerem őket, de valójában mind ugyanazon a szinten vagyunk. Ember és ember.
És amúgy értem én: a vegánságért és az állatjogokért küzdeni a mélyen gyökerező társadalmi szokások ellen küzdeni. Hiszen hiába a nagyipari állattartás a leginkább felelős a klímaváltozásért, és hiába annyira szörnyűek az állatok életkörülményei, akkor is a vegánság, az állatjogok puszta ötlete az "extrém". És amikor megismered az állatipar mögött rejtőző igazságot, akkor nem tudod azt többé elfelejteni. És amikor tudod, hogy mennyit szenvednek az állatok, hogyha nem figyelsz oda eléggé magadra (az önmagunk gyógyítása, a lelki békénk megőrzése nem mindig kap elég teret a mozgalomban: "az állatok gyilkolása nem áll meg, úgyhogy mi sem pihenünk!"), akkor az megterhelő lehet.
De ettől még elfogadható a kirekesztés a mozgalmon belül? Nem. Továbbá ne felejtsük el, hogy hacsak nem egy vegán családba születtél volt eg idő a te életedben is, amikor nem voltál vegán. Úgyhogy rendben van-e, hogy erőszakra uszítunk más emberek ellen (amilyen te is voltál egyszer), csak azért, mert nem tudták kinevelni magukat a beléjük nevelt társadalmi normákból olyan gyorsan, ahogy te? 
A közlemény, amit írtunk, nem arról szólt, hogy csak azért támadjuk Gary-t, hogy valaki támadhassunk. Arról szólt, hogy azt mondtuk: "attól még, hogy valaki vegán, továbbra sincs semmi joga kirekesztő módon viselkedni másokkal szemben, és ha így tesz, annak lesznek következményei – függetlenül attól, hogy mennyire imádott személyiség".
Rendkívül veszélyes, különösen egy aktivista mozgalmon belül, ha valakit annyira nagyra becsülnek, hogy érinthetetlenné válik, és a tettei, megszólalásai csak hibátlanok lehetnek.
Ez az esszé eredetileg megjelent Rebelwheels' Gondolatok április 21, 2015.
Editor's Note:
Interested in learning more about the problems with hero worship in the Nonhuman Animal rights movement? Check out the work of Marti Kheel, co-founder of Feminist for Animal Rights. Some of her writings on this topic are hosted on the FAR website. Vegan Feminist Network has also written on this topic in regard to the celebration of male violence as vengeance. You can also read more about the problems with anti-Muslim rhetoric on the Academic Abolitionist Vegan. A number of Yourofsky's essays on violence and rape are also available on Negotiation is Over; please be warned, they are very crude and offensive.