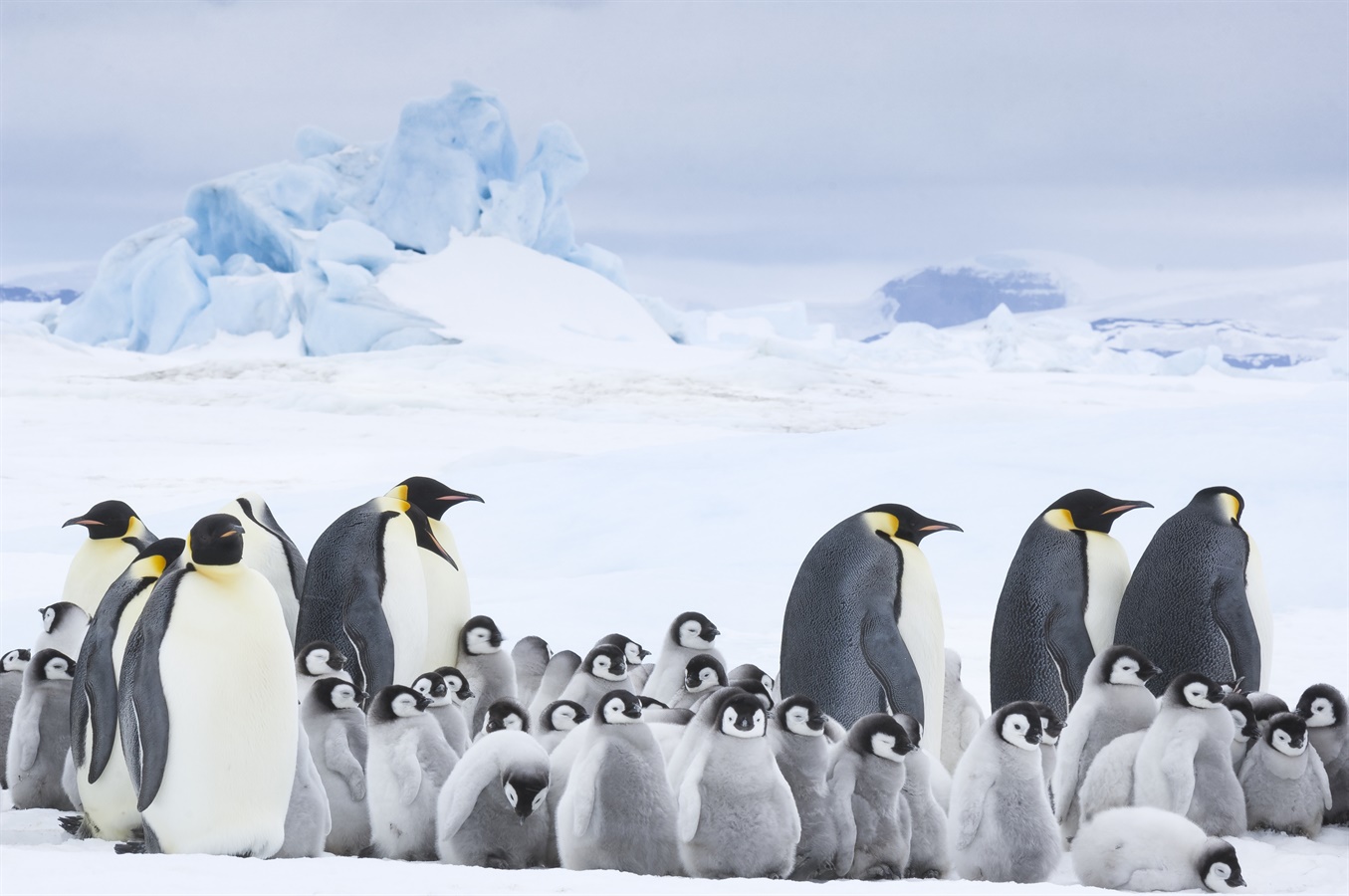 Translated by Hypathie
J'adorais regarder des programmes animalierEVis quand j'étais enfant. J'ai toujours été une amie des animaux. Cependant, plus je vieillis, moins j'ai de patience envers ces programmes. En fait, je les boycotte pratiquement tout le temps à cause de leurs inévitables scènes de mort et de souffrance (scènes que les documentaristes passent des mois à capturer afin de donner du peps à leurs documentaires), que je trouve traumatisantes.
Aujourd'hui, je me souviens encore de ces scènes graphiques et horrifiantes. Une bête sauvage éventrée par des lions alors qu'elle se débat et pleure pour sa vie ; des hyènes attaquant une lionne, la laissant mourir lentement, la mâchoire brisée, assoiffée, dans la chaleur africaine ; un groupe d'épaulards noyant un bébé baleine à bosse pour le plaisir pendant que la mère se bat pendant des heures pour le protéger, etc.
Même la Marche de l'empereur, classé G, donc présumé pour enfants, était, pour moi, un film profondément dérangeant car il mettait en scène des familles séparées par la prédation et la cruelle mort lente par hypothermie et famine, sentences de mort prononcées pour des poussins et des partenaires dépendants.
Quand j'étais jeune, je devais m'endurcir et me forcer à regarder. Après tout « c'est la réalité » disait le slogan. Mais maintenant, je le vois pour ce que c'est : une glorification de la violence et une tentative forcenée de formater la nature (un espace généralement pacifique caractérisé par la coexistence et la symbiose) en un univers brutal et sans pitié. Ces programmes deviennent une justification idéologique à la société violente que les humains ont construite.
L'incantation « c'est réellement comme ça » encourage la société à étouffer la compassion, la paix et la non-violence. Un autre exemple : la même intention préside aux films de guerre. Le public est supposé assister à des scènes horrifiantes de garçons et d'hommes tuant d'autres garçons et d'autres hommes parce que « c'est comme ça, que c'est la réalité ». D'implacables images de violence envers les femmes qui paraissent désormais obligatoires dans les scénarios actuels, convoquent la même chose. De la même manière, on attend des activistes qu'ils s'endurcissent et absorbent l'imagerie de violence contre les animaux non-humains commise par des humains à travers d'incessants messages sur les medias sociaux véganes, de nouveau, « parce que c'est la réalité ».
Le piège réside dans le fait que la violence n'apparaît pas tout le temps, ni même la plupart du temps. Les médias sont une construction sociale. Ce qui y est présenté est consciencieusement fabriqué par des auteurs, des metteurs en scène, des patrons d'associations, et d'autres, dans le but d'accroître leurs audiences et leur volumes de donations. Cela sert aussi le pouvoir en confortant la société dans l'idée que l'inégalité est un fait incontestable. C'est donc une narration de violence, de hiérarchie et de domination patriarcale qui est une perspective parmi d'autres, mais qui devient l'idéologie dominante, noyant toute alternative.
En m'affirmant féministe, je me suis finalement endurcie, mais pas de la façon dont les médias s'y attendaient. J'ai acquis la confiance de dire non et de rejeter cette narration. Je change de programme ou j'éteins. Je réalise maintenant que je n'ai pas à me punir en adhérant aux normes patriarcales qui m'enjoignent de supprimer mon empathie et d'être honteuse de trouver la violence abominable. Pour moi, ce n'est pas du divertissement, c'est de l'endoctrinement, et ça va mieux en le disant.
A version of this essay was first published on The Academic Activist Blogger on December 19, 2015.
---
Dr. Wrenn is Lecturer of Sociology. She received her Ph.D. in Sociology with Colorado State University in 2016. She received her M.S. in Sociology in 2008 and her B.A. in Political Science in 2005, both from Virginia Tech. She was awarded Exemplary Diversity Scholar, 2016 by the University of Michigan's National Center for Institutional Diversity. She served as council member with the American Sociological Association's Animals & Society section (2013-2016) and was elected Chair in 2018. She serves as Book Review Editor to Society & Animals and has contributed to the Human-Animal Studies Images and Cinema blogs for the Animals and Society Institute. She has been published in several peer-reviewed academic journals including the Journal of Gender Studies, Feminist Media Studies, Disability & Society, Food, Culture & Society, and Society & Animals. In July 2013, she founded the Vegan Feminist Network, an academic-activist project engaging intersectional social justice praxis. She is the author of A Rational Approach to Animal Rights: Extensions in Abolitionist Theory (Palgrave MacMillan 2016).
Receive research updates straight to your inbox by subscribing to my newsletter.