In a publication authored with my colleague Alexus Lizardi, Older, Greener, and Wiser: Charting the Experiences of Older Women in the American Vegan Movement, we offer the first exploratory research on an underserved demographic: older vegan women. Minimal data is available on this group–most of it is relegated to subscriber feedback reported by The Vegan Society.
Interestingly, our sample had not put much thought into what it means to be older and vegan. Some noted that they were aware of how older vegans are objectified in the movement if they were seen to "age well." In other words, age is leveraged to promote veganism as a means to beat aging. For the average person who ages normally, they may find themselves invisibilized. Indeed, the vegan and vegetarian movement has actively dismissed key leaders thought to sully the movement with their prolonged illness and premature death (like founder of the American Vegan Society Sylvester Graham and founder of the British Vegetarian Society William Cowherd).
Otherwise, our respondents noted that being older granted them a degree of confidence in their political choices. This is an important finding given the movement's focus on young people and its concern with recidivism (many young people will revert to nonveganism should they lack social supports). Older people are more resolved in their decisions and are less swayed by social pressures.
This could sometimes backfire. A few of our respondents felt they were rather isolated given their hesitancy to associate with non-vegans who they felt were hostile to their lifestyle. Older folks in general risk isolation as they age, leading us to consider whether older vegans were doubly burdened in this respect.
Some respondents also expressed concern with accessing medical professionals who took veganism seriously. As many of our participants were middle-class and living in the New York area, they were relatively privileged in this respect, but it was clear that more marginalized older vegans could find difficulty in this regard.
Lastly, many of our respondents noted that their gender definitely informed their veganism. They reported being compelled by the horrors of dairy production, something they could empathize with given their own reproductive journeys as female-bodied persons. We consider whether this awareness is due to the popularity of Carol Adams' vegan feminist work in the movement. It is likely that greater acknowledgement of aging issues in the vegan community might increase activist consciousness to the unique challenges facing older folks in a relatively ageist society.
---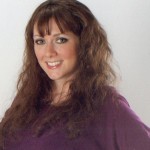 Dr. Wrenn is Lecturer of Sociology. She received her Ph.D. in Sociology with Colorado State University in 2016. She received her M.S. in Sociology in 2008 and her B.A. in Political Science in 2005, both from Virginia Tech. She was awarded Exemplary Diversity Scholar, 2016 by the University of Michigan's National Center for Institutional Diversity. She served as council member with the American Sociological Association's Animals & Society section (2013-2016) and was elected Chair in 2018. She serves as Book Review Editor to Society & Animals and is a member of the Research Advisory Council of The Vegan Society. She has contributed to the Human-Animal Studies Images and Cinema blogs for the Animals and Society Institute and has been published in several peer-reviewed academic journals including the Journal of Gender Studies, Environmental Values, Feminist Media Studies, Disability & Society, Food, Culture & Society, and Society & Animals. In July 2013, she founded the Vegan Feminist Network, an academic-activist project engaging intersectional social justice praxis. She is the author of A Rational Approach to Animal Rights: Extensions in Abolitionist Theory (Palgrave MacMillan 2016).
Receive research updates straight to your inbox by subscribing to my newsletter.
---