As each new year unfolds on December 31st and January 1st bringing millions to contemplate new beginnings, the same period marks the annual massacre of marginalized nonhumans. Free-living animals, domesticated animals (such as dogs and horses), and even human children are traumatized, harmed, or killed by fireworks. In the United States, where fireworks are also discharged on July 4th, the number of accidents can exceed 10,000 each year.
Most of these victims are children. The number of nonhuman victims is, of course, unknowable, but presumably many times that. Following the 2021 celebrations in Rome, the bodies of hundreds of roosting starlings were found dead or dying on the streets as the sun rose on January 1st.
The fascination with fire, noise, gunpowder, and other explosives marks the practice as distinctly masculinized. The entitlement to the sky and landscape for the pleasure of a relatively small group of people is also patriarchal.
Fireworks may be clearly macho, but other forms of aerial celebrations demark anthropocentrism in our relationship to Nonhuman Animals and the environment. Balloon and lantern releases, while much more peaceful, cause horrific silent suffering for the animals who ingest the remains when they fall to earth or sea. Glitter and plastic confetti, likewise, collect in ecosystems (and digestive systems), slowly suffocating land and animal bodies. Closer to the ground, bonfires can set unsuspecting shelterers ablaze, such as hedgehogs and owls. They also run the risk of starting wildfires, a "natural disaster" that claims millions of lives every year.
Must we destroy and litter in order to celebrate? New Year's Day is part of the larger yuletide season in which the northern hemisphere enters a period of rest, death, and decay. As the spring returns, new birth and growth begin with another rotation around the sun. Perhaps this explains humanity's penchant for grievousness at times of celebration. Renewal requires destruction. Yet, while there may be an element of necessity to this process in the natural world, in the cultural world, we can certainly sustain one another through the process in communal, less violent means.
One of my favorite ways to celebrate is with vegan food! On the desirability of this practice, most of us, human or not, can agree. I often leave bits out for the animals in my community to share. We can make our celebrations opportunities for inclusion and togetherness, rather than another opportunity to terrorize other animals.
Neopagans and modern witches often leave offerings of food for the "fae" as part of their ritual practice. Faeries are, of course, fictional representatives of the seemingly magical unseen workings of the natural world outside our door. When I leave squash or berries out in the evening, in the morning they are gone. Was it the fae? A fox? A hedgehog? It's fun to imagine.

Although paganism often practiced celebrations that were violent to other animals (including animal sacrifices, feasts of animal flesh, ceremonial "hunts," and wildlife-threatening bonfires),1 the pagan way also encourages communion. As Christianity colonized the West, the animistic pagan lineage, a threat to the newly establishing order, was through to survive in women. Witches were believed to be closely bound to other animals, as both represented the wild, potentially dangerous, natural world. Women's relationship with other animals was thought highly suspicious, in fact. The stereotype of the "crazy old cat lady" is a vestige of this distrust of independent women who treat other animals as persons and reject traditional, patriarchal institutions like marriage and child production.
The witch's new year begins at Samhain (literally "November" in Gaelic). Samhain Oiche2 ("Halloween" or "Samhain's night") is the traditional day of celebration. New Year's Day came to be celebrated on January 1st with the spread of Roman culture across the West. It is a Christian and colonial imposition. How fitting that the witch's new year, November 1st, also falls on World Vegan Day.
Caring for other animals and building relationships with them, both inside the home and outside, is an act of vegan feminist resistance. By celebrating the new year with attentiveness to others in our community, we can make the yuletide truly a season of rest and rejuvenation. Forgo the fireworks and feed your familiars!

1. Stonehenge, a neolithic site designed to celebrate the winter solstice and new year is now known to be a major site of animal sacrifice and feasting given the vast number of butchered bones left behind.
2. Gaelic is sure fun to pronounce! Samhain Oiche should be read as "sah-win ee-heh".
---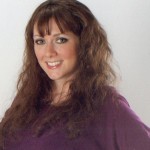 Dr. Wrenn is Lecturer of Sociology. She received her Ph.D. in Sociology with Colorado State University in 2016. She received her M.S. in Sociology in 2008 and her B.A. in Political Science in 2005, both from Virginia Tech. She was awarded Exemplary Diversity Scholar, 2016 by the University of Michigan's National Center for Institutional Diversity. She served as council member with the American Sociological Association's Animals & Society section (2013-2016) and was elected Chair in 2018. She serves as Book Review Editor to Society & Animals and is a member of the Research Advisory Council of The Vegan Society. She has contributed to the Human-Animal Studies Images and Cinema blogs for the Animals and Society Institute and has been published in several peer-reviewed academic journals including the Journal of Gender Studies, Environmental Values, Feminist Media Studies, Disability & Society, Food, Culture & Society, and Society & Animals. In July 2013, she founded the Vegan Feminist Network, an academic-activist project engaging intersectional social justice praxis. She is the author of A Rational Approach to Animal Rights: Extensions in Abolitionist Theory (Palgrave MacMillan 2016).
Receive research updates straight to your inbox by subscribing to my newsletter.