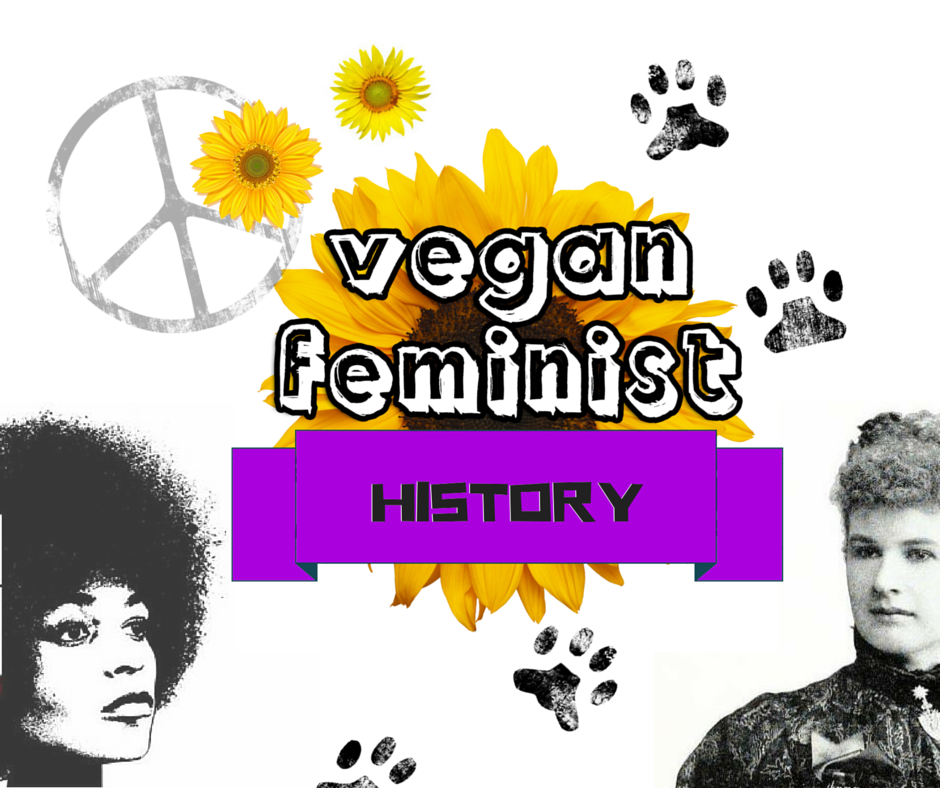 In the patriarchal space of Nonhuman Animal rights activism, the voices and contributions of the many women who helped build the movement are generally silenced or forgotten. This project is a work in progress, designed to help us reconnect with this under-appreciated and oftentimes unknown feminist history. See also "Black Vegan Pioneers" hosted on By Any Greens Necessary and "20 Badass Veg Women Who Are Making History" hosted by ChooseVeg.com.
---
Asenath Nicholson (1792-1855)
Nicholson was a vegan philanthropist in the early 19th century. She operated a vegan boarding house in the Five Points of New York City and spent some time in Ireland during the potato famine tending to needy families. She penned Welcome to the Stranger (1847) and Annals of the Famine in Ireland (1847), documenting the horrific experiences of Ireland's poor. She was both an abolitionist and temperance activist and was at one time a school teacher in Vermont. Unfortunately, she was known to wear animals' hair.
Frances Power Cobbe (1822-1904)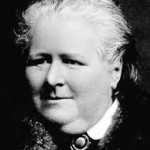 Cobbe was a leading women's suffrage and anti-vivisection campaigner. She founded the Victoria Street Society (what would become the National Anti-Vivisection Society) in 1875. As the group took on a more reformist position, she withdrew her leadership and support to found the British Union for the Abolition of Vivisection in 1898 at the age of 70. She was also a member of the executive council of the London National Society for Women's Suffrage. Cobbe was not vegetarian or vegan.
Louisa May Alcott (1832-1888)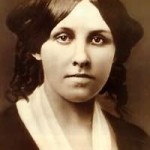 Famous for her classic novel Little Women, Alcott was raised vegetarian and spent much of her childhood on the American transcendentalist commune Fruitlands. Fruitlands was entirely vegan, eschewing even animal labor and manure to produce food. Alcott was an abolitionist and a feminist.
Caroline Earl White (1833-1916)
Caroline Earle White could easily be seen as the mother of animal rights advocacy in the United States. She founded the first animal shelter in the US as well as the first anti-vivisection society. Her advocacy began when she worked to establish a chapter of the SPCA in Pennsylvania in the late 1860s, only to see leadership positions go to men. Not to be bested, she formed a woman's version of the Pennsylvania SPCA, the Women's Humane Society. She wrote extensively about animal rights issues and was engaged in many public works efforts to ease the suffering of animals, including the installation of city horse fountains and the establishment of a veterinary clinic. Not only did she lay the groundwork for animal advocacy in the States, but she opened up doors for women to participate in the public sphere.
Charlotte Despard (1844-1939)
An English-born and Irish-based socialist and suffragist, Despard labored for women's rights, workers' rights, animal rights, and peace to the point of destitution at the time of her death. In her many decades of activism, she formed the Women's Peace Crusade to oppose war, the Women's Freedom League, and the Women's Prisoners' Defence League. Additionally, she was secretary for the Friends of Soviet Russia organisation. She further served on the councils of many other social justice organizations, including the London Vegetarian Society. She was imprisoned on more than one occasion for her activism. Still active in her 90s, her home was burned to the ground by an anti-communist mob.
[ . . . ] the Women's Movement is related also with the other great movements of the world. [ . . . ] The awakened instinct which feels the call of the sub-human, which says: – "I am the voice of the voiceless. Through me the dumb shall speak," is a modern phenomenon that cannot be denied. It works itself out as food reform on the one hand, and on the other, in strong protest against the cruel methods of experimental research. Both of these are in close unison with the demands being made by women
– Charlotte Despard
Anna Kingsford (1846-1888)
Kingsford was one of the first women to advocate for vegetarianism in the animal rights movement. She and Frances Power Cobbe, both influential anti-vivisectionists of the late 1800s, had a bitter rivalry. Cobbe insisted that eating animals was a divine right; Kingsford insisted that animal advocacy must include food animals as well. In her 1892 publication, The Perfect Way in Diet, Kingsford condemned the consumption of other animals using arguments of animal ethics, human rights, human health, and science. Kingsford was also a campaigner against vivisection and for women's rights. She was one of the first English women to obtain a degree in medicine. Furthermore, she was the only one of the time to graduate without having experimented on an animal. She obtained this degree to gain credibility in her activism against vivisection. She is also the founder of the Food Reform Society.
Did You Know?
Early vegetarian restaurants served as popular meeting spaces for suffragettes.
Annie Besant (1847-1933)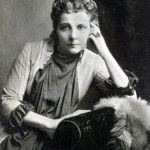 British vegetarian, socialist (through her friendship with fellow vegetarian, George Bernard Shaw), women's rights activist, labor activist, writer, Theosophist, and supporter of Irish and Indian self-rule, Besant was one of the most accomplished orators of her time. In addition to her extensive human rights activism, she also promoted vegetarianism, authoring Vegetarianism in the Light of Theosophy in 1913.
[ . . . ] all the starvation and the thirst, and the prolonged misery of fear which these unhappy creatures have to pass through for the gratification of the appetite of man…The misery that you cause is, as it were, mire that clings round your feet when you would ascend; for we have to rise together or to fall together, and all the misery we inflict on sentient beings slackens our human evolution, and makes the progress of humanity slower towards the ideal that it is seeking to realise [ . . . ]
– Annie Besant
Ellin Prince Speyer (1849-1921)
Speyer was a philanthropist who formed a women's auxiliary for the male-dominated American Society for the Prevention of Cruelty to Animals in New York City (later becoming the New York Women's League for Animals). Her early efforts agitated for improved treatment of city horses, and, in 1910, her group founded a clinic for low-cost or free treatment for companion animals in a low-income part of the city. This clinic would develop into a hospital, and the organization later emerged as the Animal Medical Center, one of America's largest animal charities. According to her obituary in The New York Times, she "gave generously of her time, labor and money to [a] long list of charities." Unfortunately, judging from her adjacent portrait, she did not acknowledge the suffering of Nonhuman Animals killed for fashion.
Gertrude Baillie-Weaver (Gertrude Colmore) (1855-1926)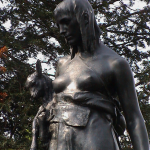 Colmore was an influential feminist writer, notably penning Suffragette Sally in 1908. She was also an author of novels with strong Nonhuman Animal rights themes. She was active with a number of Nonhuman Animal welfare organizations, authoring many educational pamphlets. In addition to her writing, she helped to manage an anti-vivisection hospital for the poor and supported Despard's Women's Freedom League. The image depicts a statue created in her honor by the National Council for Animal's Welfare Work, which she and her partner founded.
Did You Know?
Colmore's partner Harold Baillie-Weaver was also extremely active in feminism and Nonhuman Animal rights. In 1910, he chaired the annual meeting of the National Canine Defence League (known today as Dogs Trust). Historian Hilda Kean reports, "[ . . . ] to loud and prolonged cheers, he supported the sentiments of the guest speaker, Women's Freedom League president Charlotte Despard, declaring 'the sooner you get women's suffrage, the sooner will you succeed in emancipating dogs from cruelty'."
Margaret Damer Dawson (1873-1920)
Dawson was a long-time British campaigner for Nonhuman Animal welfare. In 1906 she became organizing secretary of the International Animal Protection Societies. She was also active in the in the Animal Defense and Anti-Vivisection Society. In addition to her anti-speciesism work, she founded a home for abandoned babies, campaigned against sex-trafficking, and, at the outbreak of World War I, assisted refugees escaping the Germans and co-founded the Women's Police Volunteers (at a time when women's police work was still disapproved of). Dawson was homosexual and lived with her partner (who was also active in the women's police) until her death.
Lizzy Lind af Hageby (1878-1963)
Lind af Hageby was a prominent feminist, peace activist, and animal rights advocate who became one of England's most prominent anti-vivisection activists. She co-founded the Animal Defence and Anti-Vivisection Society (ADAVS), founded The Anti-Vivisection Review, and ran an animal sanctuary at Ferne House in Dorset with the Duchess of Hamilton. In 1903, she published The Shambles of Science, which documented the cruelty to animals she had witnessed in medical school. The outrage that followed led to demonstrations, protests, and eventually a libel case, collectively known as the Brown Dog Affair. She organized conferences and lectured extensively on animal rights. Following her death, her assets were transferred to the Animal Defence Trust, which offers grants for towards animal protection efforts.
Elsie "Sally" Shrigley (?-1978)
Splitting with The Vegetarian Society, Shrigley co-founded The Vegan Society with Donald Watson in 1944 and is credited with establishing the modern vegan movement. Shrigley authored articles and also maintained a list of vegan-suitable consumer items which would form the Animal-Free Shopper series. She acted as President of The Vegan Society in the early 1960s, occupied other official positions for the society, and remained on the committee until her death. She also remained active with her local branch of The Vegetarian Society.
Ruby Brown (?-1984)
Ruby Brown was one of the first African American women to manage a No Kill facility, the Peace Plantation Animal Sanctuary. She was involved in humane education efforts as well as direct rescues. She began in 1950 as a widow with four children. She continued her work there until her death.
Did You Know?
Briggs Animal Adoption Center & Spay Today in Charles Town, West Virginia houses a memorial to Ms. Brown. The center's founder, Anna Briggs remembers: "Everybody had loved Ruby. In the 37 years she had been in charge, everyone who met her was greatly impressed by her unusual ability to calm the pitiful creatures, many of which had been feral until Ruby rehabilitated them." Says the The National Humane Education Society, "She is fondly remembered by those here who were lucky enough to have met her."
Coretta Scott King (1927-2006)
Wife to Martin Luther King, Jr., King was a prominent figure in the Civil Rights movement and survived multiple attempts on her life. She was also active in the movements for women's rights, gay rights, and peace and was vegan for the last 10 years of her life. King founded the Martin Luther King, Jr. Center for Nonviolent Social Change in Atlanta, serving as president and CEO for many years. She was a lecturer and author, publishing her memoirs in 1969: My Life with Martin Luther King, Jr. She was also an accomplished and professionally trained singer.
Brigid Brophy (1929-1995)
Brophy is credited with inspiring the modern Nonhuman Animal rights movement in England along with Andrew Linzey, Richard Ryder, and Peter Singer. She was also active in other reform efforts including feminism, socialism, and pacifism. She has authored a number of plays and books, both fiction and non-fiction, many of which are on the subject of speciesism. Brophy was openly bisexual and atheist. She lived with multiple sclerosis for many years, a disease that would eventually cause her death.
Dr. Josephine Donovan (1941- )
Donovan is a retired professor of English and a prolific author of animal ethics, feminist theory, and ecofeminist theory. Some of her more influential books include Feminist Theory (now in its fourth edition), Animals and Women: Feminist Theoretical Explorations, and The Feminist Care Tradition in Animal Ethics (the latter two being edited works in collaboration with Carol Adams).
Dr. Angela Davis (1944-)
Perhaps one of the most influential activists in recent history, Angela Davis was a prominent figure in the Black Power Movement, which resulted in political imprisonment for some time. She continues to advocate against oppression of all kinds, specifically the prison industrial complex, racism, and capitalism. She is a practicing vegan and includes speciesism in her activist framework. She remains a prolific author and lecturer.
I think it's the right moment to talk about it because it is part of a revolutionary perspective – how can we not only discover more compassionate relations with human beings but how can we develop compassionate relations with the other creatures with whom we share this planet and that would mean challenging the whole capitalist industrial form of food production.
– Angela Davis
Leah Leneman (1944-1999)
Leneman was a historian and scholar-activist specializing in women's history, vegetarian history, and Scottish history, who was primarily affiliated with the University of Edinburgh. Her article, "The Awakened Instinct: Vegetarianism and the Women's Suffrage Movement in Britain," published in Women's History Review explores the close ties between suffragettes and vegetarian mobilization. She was also a prolific vegan cookbook author and was for some time an editor for the Vegetarian Society's magazine. Leneman was mostly vegan, though she openly consumed bees' honey.
Marti Kheel (1948-2011)
Kheel was highly critical of patriarchal co-optation of advocacy on behalf of other animals. She was also passionately committed to forming alliances between like-minded movements. She co-founded Feminists for Animal Rights (FAR) in 1982, an organization that challenged male dominance and prioritized intersectionality. The group was active for two decades. She authored Nature Ethics: An Ecofeminist Perspective, as well as many influential articles and book chapters.
I was on the FAR board for a time when Marti Kheel was alive. Marti was an interesting person and one of the few serious feminist authors to take free-living animals into account in significant ways. Few others have taken issue with the well-known environmentalists as Marti did; and when writings were put together on the eco-feminist ethic of care, Marti's work stood out: it did not slide into paternalist attitudes about animals we have tamed, but instead focused on the integrity of bio-communities, in which animals live in their own ways.
– Lee Hall
Carol J. Adams (1951-)
Perhaps the most well-known and influential vegan feminist, Adams is the author of almost twenty books and over 100 articles, most of which explore intersections of feminism and animal ethics. Her most famous publication, The Sexual Politics of Meat: A Feminist-Vegetarian Critical Theory is still in publication after two decades. Adams continues to lecture on vegan feminism.
Joan Dunayer
Dunayer is an abolitionist animal rights author best known for her criticisms of speciesist language, which she has dissected in many publications, including her book, Animal Equality: Language and Liberation (2001). She is also the author of Speciesism (2004), a theory of animal rights that challenges many of the prevailing approaches to species liberation.
pattrice jones
jones founded VINE Sanctuary, a refuge for Nonhuman Animals run entirely by lesbian women, transgender persons, and genderqueer persons. jones is committed to intersectional activism and has been active in the animal rights, gay rights, and women's movements for many decades. She is the author of Aftershock: Confronting Trauma in a Violent World: A Guide for Activists and Their Allies.
Lee Hall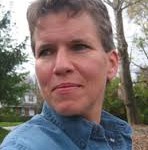 Hall authored Capers in the Churchyard: Animal Rights Advocacy in the Age of Terror and On Their Own Terms which present animal rights theory that is critical of reformist and violent masculine approaches to advocacy; her next book will revisit these issues in the context of unfolding environmental crises. Hall addresses the nexus of veganism and feminism in the UCLA Women's Law Review, Dissident Voice, and Ecofem.org, and calls for resistance to the imposition of pharmaceutical contraception on untamed animals. She is volunteer president for CARE, which sued to stop the federal assault (shooting and contraception) on deer in Valley Forge National Historical Park, and hosts the annual Chester County Vegan Festival in Pennsylvania.
Dr. Greta Gaard (1960-)
Gaard is a prolific vegan eco-feminist who has authored many peer-reviewed academic articles and books on intersections in queer theory, speciesism, and feminism, including Ecofeminism, Ecological Politics, The Nature of Home, etc. She is the co-founder of the Minnesota Green Party and a professor of English. She was also a regular contributor to the now defunct Feminist Animal Rights newsletter.
Dr. Lori Gruen (1962-)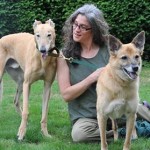 Gruen is Professor of Philosophy, Feminist, Gender, and Sexuality Studies, and Environmental Studies and coordinator for Wesleyan Animal Studies. She has authored many articles, chapters, and books including Ethics and Animals and Reflecting on Nature: Readings in Environmental Ethics and Philosophy. She also coauthored Animal Liberation: A Graphic Guide with Peter Singer and is on the advisory board of Our Hen House. She has extensively documented the history of chimpanzee experimentation, a project called The First 100.
Dr. Breeze Harper
Harper is the founder of the Sistah Vegan Project, which explores intersections of oppression and the impacts of colonization and systemic racism on community health. She has authored Sistah Vegan: Black Female Vegans Speak on Food, Identity, Health, and Society and Scars. She also operates Critical Diversity Solutions to consult and assist institutions with improving diversity.
Did You Know?
Breeze Harper met Angela Davis in 2014.
Lauren Ornelas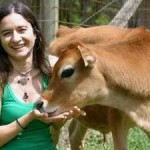 Ornelas is the founder of the Food Empowerment Project, which advocates food justice for disadvantaged communities. One of her most important projects seeks to raise awareness of child slavery in the production of chocolate. She also spearheads the Food Chain newsletter, which works to attract and retain new vegans. She is also director for Silicon Valley Toxics Coalition and operates VeganMexicanFood.com.
Erykah Badu (1971-)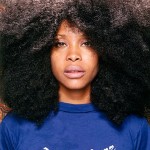 Ms. Badu is a vegan of over 20 years and an award winning R&B singer and songwriter. Badu's work is characterized by feminist, anti-racist, and anti-oppression themes and explorations into African heritages. She founded Beautiful Love Incorporated Non Profit Development as an effort to empower inner city youths through involvement in the arts. She has also been heavily involved with charity work in Africa. In 2014, she was recognized by Philanthropy Magazine for her efforts in community service.
Vegan food is soul food in its truest form. Soul food means to feed the soul. And to me, your soul is your intent. If your intent is pure, you are pure.
– Erykah Badu
Sarah K. Woodcock
Sarah Woodcock is the founder of The Advocacy of Veganism Society, an education-based intersectional non-profit that is distinguished as the first professional, international vegan abolitionist organization. Ms. Woodcock also manages a number of social media platforms that seek to educate the public and activists on intersectional politics.
Ruby Hamad
Hamad is an Australian journalist who publishes mainstream news and opinion pieces on political issues from a critical race, feminist, and anti-speciesist perspective.
Lauren McGrath
McGrath is a DC-based yoga instructor, doula, advocate for the destigmatization of mental illness, and freelance writer committed to building bridges between veganism and nonvegan social movements. She has been published by a number of mainstream feminist publications, and provides university workshops on anti-speciesism.
"Veganism is a Grounding Agent. I have the opportunity with every meal I eat and every product I purchase to do good for the world. My commitment to both loving and fighting for the rights of all living beings is something that gives me great purpose. Through my own suffering, I've decided that I must reduce the suffering of others."
Cheryl Abbate (1986-)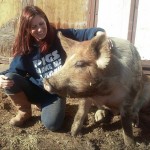 Abbate is one of the original administrators and contributors to Vegan Feminist Network. As a philosopher, she specializes in applied ethics, specifically environmental ethics, feminist military ethics, and animal ethics. She has published on self-defense and Nonhuman Animals, as well as the conflict regarding humanity's duties to assist obligate carnivores in Nonhuman Animal sanctuaries.
---
Do you know an amazing vegan feminist who should be featured here? Please email us at info@veganfeministnetwork.com with a letter of nomination.