Identifying sexual objectification in the media is a good skill to learn! Here we've applied the sexual objectification checklist to PETA campaigning.
1. Does the image show only part(s) of a sexualized person's body?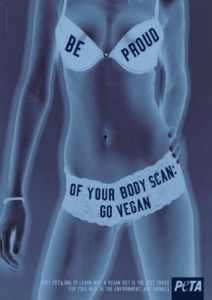 2. Does the image present a sexualized person as a stand-in for an object?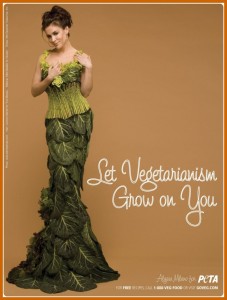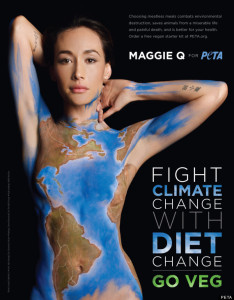 3. Does the image show sexualized persons as interchangeable?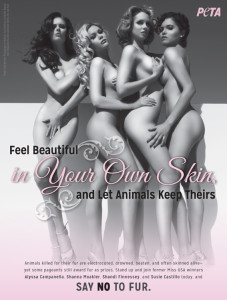 4. Does the image affirm the idea of violating the bodily integrity of a sexualized person who can't consent?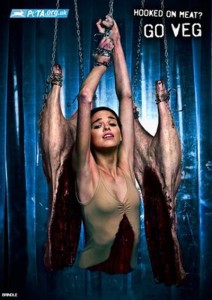 5. Does the image suggest that sexual availability is the defining characteristic of the person?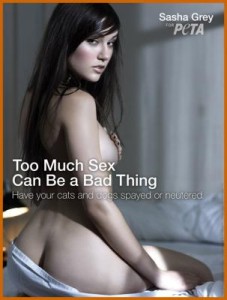 6. Does the image show a sexualized person as a commodity that can be bought and sold?
---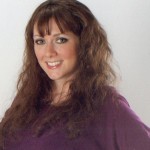 Dr. Wrenn is Lecturer of Sociology. She received her Ph.D. in Sociology with Colorado State University in 2016. She received her M.S. in Sociology in 2008 and her B.A. in Political Science in 2005, both from Virginia Tech. She was awarded Exemplary Diversity Scholar, 2016 by the University of Michigan's National Center for Institutional Diversity. She served as council member with the American Sociological Association's Animals & Society section (2013-2016) and was elected Chair in 2018. She serves as Book Review Editor to Society & Animals and has contributed to the Human-Animal Studies Images and Cinema blogs for the Animals and Society Institute. She has been published in several peer-reviewed academic journals including the Journal of Gender Studies, Feminist Media Studies, Disability & Society, Food, Culture & Society, and Society & Animals. In July 2013, she founded the Vegan Feminist Network, an academic-activist project engaging intersectional social justice praxis. She is the author of A Rational Approach to Animal Rights: Extensions in Abolitionist Theory (Palgrave MacMillan 2016).
Receive research updates straight to your inbox by subscribing to my newsletter.