Trigger Warning: Post contains misogynistic audience responses to campaign discussed. Also contains discussion of violence against women (specifically abduction and murder).
Not Safe for Work: Post contains misogynistic audience responses that utilize vulgar language.
With summer upon us, leading animal welfare organization PETA has been drawing attention to the dangers of locking dogs in cars with a commercial featuring model Elisabetta Canalis dying of heat stroke. PETA's promotional website graphically describes Canalis's death, calling it a "scorcher":
As the car heats up, Elisabetta experiences the agonizing symptoms of heatstroke. As panic and anxiety set in, Elisabetta's condition deteriorates rapidly with the addition of excessive thirst, lethargy, lack of coordination, and a rapid heartbeat. Scared and alone, she desperately attempts to escape the car, which is quickly heating up like an oven.
Essentially, the video shows a scantily clad Italian supermodel locked in a car against her will where she suffers and dies. PETA exclaims: "Italian supermodel Elisabetta Canalis knows what it means to be hot!"
Nowhere in the commercial or on the promotional page is a dog ever shown. At all points, the "dog" referred to is the woman. Even the tip sheet listing appropriate actions for dogs found locked in cars shows an image of Canalis dead in the front seat.
PETA defends the sexualization of this woman's violent death because "sexy celebs" attract more viewers.
If attracting more viewers is the goal, it's certainly working. But if educating the public on Nonhuman Animal issues is the intent, the message seems to be lost on many. For example, the top two comments on the commercial's Youtube page read: "Again, PETA has to resort to over sexualization in order to get their message across" and "Wouldn't have happened, if she stayed in the kitchen."
Similar comments characterize the public's response:
dog damn! I have never realized how sexy it was to let a dog closed in a car for a few minutes!!!
I want to get trapped whit (sic) that dog in the worst summer day god ever create (sic) if you dont (sic) mind.
i think this video is a great lesson to all women everywhere on the dangers of leaving the kitchen.
yay im going to do this to females, thank you peta for the idea
Women=dogs
mmm let me get in that car too n heat thangs up a bit more /licks lips
I bet this ad would have been cooler if she de-robed!
This did not teach me or change my mind on anything about animals…just made me want to fap it
never leave ur bitches in the car…got it…
This video has backfired in 2 ways: 1, I now regard women as dogs, 2, now I have a heat exhaustion fetish
And yet PETA insists the model is sexy, not her suffering and death. The point of the video, it reassures, is to "show how wrong it is to lock a living being in a car."
More likely, the point of this video is to exploit sexualized violence against women to bring attention to PETA. Depicting a panicked woman locked in a car against her will is drawing on imagery of kidnapping, rape, and murder, an all too common occurrence for women. I can't even say I'm convinced this is intended to draw attention to dogs when dogs are completely absent from the campaign.
PETA's intentions may be good, but its facilitation of rape culture is unmistakable. A lot of money and time goes into advertising campaigns—these images were intentionally chosen to trigger particular cultural knowledges. It is not an accident it chose a "sexy" woman pounding on the windows in a desperate attempt to escape as she dies trapped in a car. The sexualization of rape and violence against women is a cultural norm, it's something we respond to.
But aggravating violence against woman is not a valid justification for advocating on behalf of dogs or other animals. As evidenced in the viewers' responses, trivializing the oppression of women to challenge the oppression of other vulnerable groups is not effective. People tune in for sexy misogyny, and exactly what they get.
This essay originally appeared on Feminspire on May 28, 2013.
---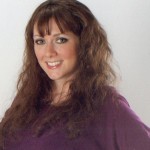 Dr. Wrenn is Lecturer of Sociology. She received her Ph.D. in Sociology with Colorado State University in 2016. She received her M.S. in Sociology in 2008 and her B.A. in Political Science in 2005, both from Virginia Tech. She was awarded Exemplary Diversity Scholar, 2016 by the University of Michigan's National Center for Institutional Diversity. She served as council member with the American Sociological Association's Animals & Society section (2013-2016) and was elected Chair in 2018. She serves as Book Review Editor to Society & Animals and has contributed to the Human-Animal Studies Images and Cinema blogs for the Animals and Society Institute. She has been published in several peer-reviewed academic journals including the Journal of Gender Studies, Feminist Media Studies, Disability & Society, Food, Culture & Society, and Society & Animals. In July 2013, she founded the Vegan Feminist Network, an academic-activist project engaging intersectional social justice praxis. She is the author of A Rational Approach to Animal Rights: Extensions in Abolitionist Theory (Palgrave MacMillan 2016).
Receive research updates straight to your inbox by subscribing to my newsletter.