By Corey Lee Wrenn, M.S., A.B.D. Ph.D.
Trigger Warning: Discusses pornography and the sexual exploitation of pregnant women.
Not Safe For Work: Contains discussion of pornography and erotic imagery.
Supermodel Marisa Miller, widely regarded as a "sex symbol" for her work with Victoria's Secret, Sports Illustrated's swimsuit issues, and Maxim, has posed nude while pregnant for PETA's SeaWorld ad campaign.
Because the media space is so saturated with sexualized images, pornographers consistently seek to push the edge with more and more taboo or sensational sexualizations.This means that children will be sexualized, grandmothers will be sexualized, pregnant women will be sexualized, etc. This is not to say that children, grandmothers, and pregnant women can't or don't feel sexual or enjoy sexual agency–the point is that pornography tries to encroach into spaces where women and girls are traditionally honored and protected from being viewed as a sexual resource to men as a marketing ploy. It is the taboo that sets them apart and sells product. Of course, with, many pornographers taking this route, what was once "taboo" is now accepted and normalized.
There is definitely a connection between SeaWorld's imprisoned whales and women in PETA's ads, but it is not the connection PETA hopes we will decipher: vulnerable demographics are exploited for gain, and this exploitation is seen as entertainment.
We, the viewer, are invited to feel good by consuming, to feel good by gazing at a naked woman and then (maybe) donating to PETA, and to feel good by gazing at a trapped whale and paying admission and buying stuffed Shamus. More importantly, we see it as something the participants "enjoy" doing, and we are discouraged from thinking about the ugliness that lies behind the scenes. In all likelihood, Miller probably did enjoy it, being a supermodel is a career for her. However, we should consider how pornography hurts vulnerable women who do not have the same privilege and access available to wealthy white women. It is important to acknowledge how capitalist framing can obscure the exploitation involved with consumption with imagery of choice, independence, individualism, enjoyment, pleasure, and other good feelings.  SeaWorld uses the same rhetoric to justify the imprisonment of their whales: they love what they do. They're enjoying themselves, so sit back and enjoy the show.
While lacking a feminist critique, Jezebel covers the campaign and admits similar confusion:
A pregnant Miller chilling in a tub makes me think SeaWorld is a place where pregnant Orcas chill in tubs. While that's by no means a great life for an orca, it's not exactly the right message.
But maybe the image isn't meant to be a metaphor at all. Maybe it's just a continuation of PETA's long-used tactic of stripping celebrities down as a way of titillating their audience into some kind of low-level version of awareness.

OK, fine. It's probably that. But it's still a crappy ad.
Indeed, the level of awareness is quite low. Social psychological research demonstrates that using sex to "sell" ethics backfires. Protest observers actually find the degradation of women to be a serious turn-off. Outside of social movements, research also finds that "sexy" advertising can distract an audience to the point where they don't even know what was being sold to them.
---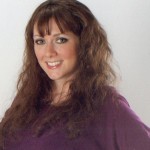 Dr. Wrenn is Lecturer of Sociology. She received her Ph.D. in Sociology with Colorado State University in 2016. She received her M.S. in Sociology in 2008 and her B.A. in Political Science in 2005, both from Virginia Tech. She was awarded Exemplary Diversity Scholar, 2016 by the University of Michigan's National Center for Institutional Diversity. She served as council member with the American Sociological Association's Animals & Society section (2013-2016) and was elected Chair in 2018. She serves as Book Review Editor to Society & Animals and has contributed to the Human-Animal Studies Images and Cinema blogs for the Animals and Society Institute. She has been published in several peer-reviewed academic journals including the Journal of Gender Studies, Feminist Media Studies, Disability & Society, Food, Culture & Society, and Society & Animals. In July 2013, she founded the Vegan Feminist Network, an academic-activist project engaging intersectional social justice praxis. She is the author of A Rational Approach to Animal Rights: Extensions in Abolitionist Theory (Palgrave MacMillan 2016).
Receive research updates straight to your inbox by subscribing to my newsletter.