Trigger Warning: Post contains images and discussion of violence against women.
PETA has a rich history of using explicit violence against women to promote Nonhuman Animal rights, a tactic that has been spreading to other organizations that follow PETA's example. In 2013, a PETA commercial depicted a scantily-clothed model in a locked car dying a sexy death to raise awareness for dogs vulnerable to heat exhaustion in the summer. LUSH hosted an anti-vivisection street demo featuring a woman in a nude suit enduring 10 hours of torture that culminated in her simulated death. Animal Liberation Victoria campaigns against vivisection and whaling by positioning women in various states of undress, doused in blood for public spectacle. Many of PETA's print ads feature sexualized women in pain, often bloodied or dismembered. In addition to PETA's 20-year campaign of sexually objectifying young white women "for the animals," it is clear that misogyny has become an anti-speciesist tactic of choice.
PETA seems pleased that others capitalize on sexualized violence against women as well. "Animals," a new video release by American pop band Maroon 5, has come under severe scrutiny by feminists who are aghast at the video's glamorization of stalking and violence against women. Indeed, as the lead singer/stalker Adam Levine (People magazine's "Sexiest Man Alive" 2013) is also portrayed as a butcher and the sexualized body parts of the female love interest (his "prey") are juxtaposed with the fragmented, bloody body parts of Nonhuman Animals, the video brilliantly exemplifies vegan feminist theories of intersecting oppression. Despite the loud outcry from feminist and anti-domestic violence communities concerned with the impact this video may have on dating norms, rape culture, and women's safety, it turns out that images of blood-soaked naked women in danger are right up PETA's alley. PETA spokesperson Ben Williamson reports to MSN:
Actually, we think Adam does a very convincing job of making slaughterers look deranged… If anything, the video doesn't go far enough in showing the bloody horror of the meat industry and the misery that animals endure before their carcasses end up on a meat hook or butcher's chopping block… We're all 'Animals,' but anyone upset by the bloody scenes in the video had better opt out of real life violence by choosing to be a compassionate, vegan animal!
Typical of sexist advocacy in Nonhuman Animal rights, PETA is pulling on misogyny to scare or shame women into compliance. If women are "upset" by exposure to male violence, they "had better" go vegan.
Using images of violence against women should never be an acceptable form of advocacy in a world where violence against women is real, lived, and on-going. Most women will experience violence at the hands of men at least once in their lives, and all women suffer the constant threat of it. The statistics for harassment, stalking, assault, rape, and homicide are staggering. Given this reality, these approaches are nothing short of unethical and irresponsible. By stepping in to defend the Maroon 5 video (what feminists are calling "this year's 'Blurred Lines'"), PETA is actively aggravating the distrust many women harbor for the stereotypically sexist Nonhuman Animal rights movement.
Incidentally, PETA's comment that "slaughterers look deranged" is extremely disableist, classist, and racist. Slaughterhouse work is the most dangerous profession in the United States; and it is grossly underpaid with the highest turnover rate. What this means is that lower class persons, non-native persons, uneducated or illiterate persons, mentally disabled persons, non-English speaking persons, people of color, and other vulnerable groups are pushed into these jobs. Using disableist rhetoric to describe human victims of industrialized food systems further alienates marginalized communities and puts Nonhuman Animal rights activism in an ugly light.
With so many peaceful and creative ways to advocate against speciesism, I reject the movement's insistence on exploiting systemic violence against women, poor persons, disabled persons, persons of color, etc. Such an approach is inherently limited and can only alienate potential allies.
---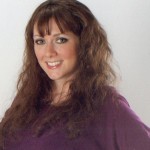 Dr. Wrenn is Lecturer of Sociology. She received her Ph.D. in Sociology with Colorado State University in 2016. She received her M.S. in Sociology in 2008 and her B.A. in Political Science in 2005, both from Virginia Tech. She was awarded Exemplary Diversity Scholar, 2016 by the University of Michigan's National Center for Institutional Diversity. She served as council member with the American Sociological Association's Animals & Society section (2013-2016) and was elected Chair in 2018. She serves as Book Review Editor to Society & Animals and has contributed to the Human-Animal Studies Images and Cinema blogs for the Animals and Society Institute. She has been published in several peer-reviewed academic journals including the Journal of Gender Studies, Feminist Media Studies, Disability & Society, Food, Culture & Society, and Society & Animals. In July 2013, she founded the Vegan Feminist Network, an academic-activist project engaging intersectional social justice praxis. She is the author of A Rational Approach to Animal Rights: Extensions in Abolitionist Theory (Palgrave MacMillan 2016).
Receive research updates straight to your inbox by subscribing to my newsletter.