The Animal Liberation Front (ALF) and other direct action collectives have a rocky track record with women in the Nonhuman Animal rights movement.
In celebrating violent masculinity, the language and imagery of the ALF is repellent to women and antagonistic to femininity. In my research, I have noted that direct action collectives regularly denounce nonviolent civil resistance (what they sometimes misconstrue as pacifism), framing it as weakness and complacency. Consider a 2012 conference presentation in which ALF founder Steve Best aggressively lectures a room of female attendees, furious at the feminization of the Nonhuman Animal rights movement and demanding that activists literally take up arms against speciesists. The now defunct project Negotiation is Over published regular criticisms of vegan baking as outreach.
Nonviolent civil resistance of all kinds, but especially baking, is, of course, feminized. The proposed alternative–taking up arms–is explicitly masculinized. As a male-dominated organization, the ALF's adamant rejection of women's tactics is blatantly sexist.
In Capers in the Churchyard: Animal Rights Advocacy in the Age of Terror, vegan feminist Lee Hall also describes parallels between masculinity and ALF operations. Vandalism, arson, and threats to researchers and their families are understood to be "front line" activism. This activism earns men prestige and honor in the Nonhuman Animal rights movement. This is real activism, activism for the "brave" and "courageous." In practice, it is most adopted by male teens and 20 somethings who have absorbed the patriarchal culture of glorified violence, anger, and domination.
ALF actions are as much a performance of maleness as they are tactics of nonhuman liberation. Activists who do not engage in direct action are labeled "cowards" to humiliate men by feminizing them and intimidate women by shaming their femininity.
In a misogynistic society, there are serious consequences for women and girls when a social justice movement aggravates gender stereotypes. There are consequences for the entire movement and Nonhuman Animals, too. Although peaceful vegan activism surely played a part as well, it was specifically ALF's violence that would prompt agricultural elites to pass the Animal Enterprise Terrorism Act in the 1990s (see Muzzling a Movement 2010). This act would essentially criminalize any action that interferes with speciesist enterprise, violent or not. Equally problematic, young men are made vulnerable to serious fines and jail sentences when this kind of activism is valorized.
Women, of course, are not completely absent in direct action, but even the most masculinized of spaces will sometimes attract female participants who understand that association with patriarchy can grant them some male privilege, albeit with considerable limitations and always at the expense of other women. In ALF literature, the role of women tends to be one of sidekick and adoring fan. In Love and Liberation: An Animal Liberation Front Story (Piraeus Books LLC 2012), the female lead is portrayed as smitten by the male lead's prowess, prompting her to follow him into combat. This is a classic masculine trope whereby men's violent bravery is rewarded by an objectified woman. As a trophy or prize, the woman's character is subservient to and dependent upon the man's story.
Other ALF publications are more straightforward in their sexual objectification of women. Liberator, for instance, has been criticized for its sexist themes. The illustration below featuring a female protester with large breasts fit into a tight shirt with no bra is a case in point.
The comic creator Matt Miner responded to feminist criticism in a now deleted "Open Letter to the Open Letter Author on Women in Comics." His tone was dismissive and aggressive:
[ . . . ] you'll notice that the art does not focus on her breasts, she's fully clothed, the piece does not sexualise her in any way.
In your "open letter" you state other inflammatory nonsense that I find particularly offensive, attacks on my qualifications to write this series and there's even a misguided attempt of associating me with the sexist animal killers of PETA, but clearly you've not done the slightest bit of research before unleashing so I'll just laugh that bit of irony off.
When another feminist questioned the implications of his comic on his Facebook page, Miner responded with a rudimentary appeal to reverse sexism in describing the criticism as "offensive."
As this essay has outlined, there are three roles that women play in direct action claimsmaking, all of which are sexist: the feminizing factor, the prize for male activists, and the eye candy. Aggressive deflection of feminist criticism is generally engaged in favor of putting "nonhumans first," but the ALF's protection of sexism is not for the protection of Nonhuman Animals. It is merely unchecked violent masculinity masked as social justice. Violent masculinity "for the animals" "by any means necessary" provides a rationale for reinforcing privilege and hurting others.
Oppression cannot be dismantled with more oppression and a brazen refusal to self-reflect. In the Nonhuman Animal rights movement, sexism does not seem to exist unless it is acknowledged, validated, and legitimated by men. While it is true that men have more symbolic power in a patriarchal society, women are not obligated to take men's sexist interpretations of the social world as reality.
---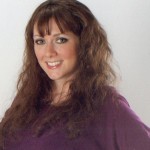 Dr. Wrenn is Lecturer of Sociology. She received her Ph.D. in Sociology with Colorado State University in 2016. She received her M.S. in Sociology in 2008 and her B.A. in Political Science in 2005, both from Virginia Tech. She was awarded Exemplary Diversity Scholar, 2016 by the University of Michigan's National Center for Institutional Diversity. She served as council member with the American Sociological Association's Animals & Society section (2013-2016) and was elected Chair in 2018. She serves as Book Review Editor to Society & Animals and has contributed to the Human-Animal Studies Images and Cinema blogs for the Animals and Society Institute. She has been published in several peer-reviewed academic journals including the Journal of Gender Studies, Feminist Media Studies, Disability & Society, Food, Culture & Society, and Society & Animals. In July 2013, she founded the Vegan Feminist Network, an academic-activist project engaging intersectional social justice praxis. She is the author of A Rational Approach to Animal Rights: Extensions in Abolitionist Theory (Palgrave MacMillan 2016).
Receive research updates straight to your inbox by subscribing to my newsletter.