Gender politics in Nonhuman Animal rights continue to be a major impediment to the movement's growth, not only because of the harm done to targeted female audiences and female advocates, but also due to the feminization of pro-animal sentiment. Caring about other animals is not considered acceptable for men. This gender norm maintains patriarchal power in delegitimizing vegan claimsmaking and normalizing male rule. It also acts as a serious impediment to growth because men who associate with Nonhuman Animal rights are heavily stigmatized as effeminate. In a patriarchy, femininity is always a bad thing. For this reason, we often see elite-run patriarchal media spaces engaged in maintaining these gender boundaries.
The summer issue of PAWS Chicago Magazine, a publication for Chicago's largest no-kill humane organization, features vegetarian rock music legend Billy Corgan of the Smashing Pumpkins. Lending his celebrity status to raise awareness to Nonhuman Animal rights might be seen as charitable and ethical . . . if it were not for his contradicting gender identity. In a recent episode of CNN's Anderson Cooper 360, well-known American journalist Anderson Cooper took aim at Corgan's support for the welfare group, suggesting that he may be mentally ill or immoral. Cooper's point was that Corgan was misusing his rockstar status by posing with kitties. Presumably, he should be doing more "manly" things like eating "meat," screaming into a microphone, crowdsurfing, and setting guitars on fire.
Considering that alternative rock is a hypermasculine space, I think there is a very gendered nature to Cooper's attack on Corgan. When Cooper states, "Maybe he's being ironic, or maybe when the cool rock stars start doing less rock starry things, it kind of makes us face our own morality," he implies that caring about other animals is too feminine for rock. The only way Corgan's support could work would be if he was doing so sarcastically. Cooper frames his attack as Corgan "selling out," but PAWS is quite obviously a non-profit, not a commercial enterprise. This isn't about selling out; this is about challenging gender norms. Although Cooper is an openly gay journalist and likely recognizes the problems associated with these socially constructed norms, he nevertheless appears to be using his class and gender privilege to police gender performance.
Corgan's response to Cooper (via Twitter):
I realize you're too busy being a globalist shill to know the difference, but there are those of us who do as we like
---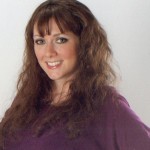 Dr. Wrenn is Lecturer of Sociology. She received her Ph.D. in Sociology with Colorado State University in 2016. She received her M.S. in Sociology in 2008 and her B.A. in Political Science in 2005, both from Virginia Tech. She was awarded Exemplary Diversity Scholar, 2016 by the University of Michigan's National Center for Institutional Diversity. She served as council member with the American Sociological Association's Animals & Society section (2013-2016) and was elected Chair in 2018. She serves as Book Review Editor to Society & Animals and is a member of the Research Advisory Council of The Vegan Society. She has contributed to the Human-Animal Studies Images and Cinema blogs for the Animals and Society Institute and has been published in several peer-reviewed academic journals including the Journal of Gender Studies, Environmental Values, Feminist Media Studies, Disability & Society, Food, Culture & Society, and Society & Animals. In July 2013, she founded the Vegan Feminist Network, an academic-activist project engaging intersectional social justice praxis. She is the author of A Rational Approach to Animal Rights: Extensions in Abolitionist Theory (Palgrave MacMillan 2016).
Receive research updates straight to your inbox by subscribing to my newsletter.