An important aspect of feminist theory and practice is the challenge to problematic language. This is because language is power: it reflects existing power relations and works to reinforce them, often unconsciously. When we speak of our advocacy as a "battle" against speciesism that we are "fighting"–that is, when we use language of violence, competition, and domination–we are pulling on the language of patriarchy to reach a peaceful world.
"Rights" language is also the language of patriarchy because it puts individuals in competition with one another. For that matter, rights were originally devised by men to protect male interests and have been used to exclude vulnerable groups for several centuries.
Direct action approaches that heavily utilize"war" language and literally attempt to act out their battle tactics amplify this masculine framework. Not surprisingly, these approaches primarily attract men.
I can understand the desire to use this language. Sometimes, it really does feel like a battle to liberate other animals, and, personally, I stand by the rights-based approach to liberation as the most appropriate in our current political climate. Nonetheless, we should always be cognizant to the power of language. This post is derived from the work of early vegan feminists who have previously theorized the masculine rhetoric of Nonhuman Animal rights. If you want to learn more about the language of anti-speciesism, check out the work of Josephine Donovan, Lee Hall, Carol Adams, and Marti Kheel.
---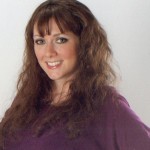 Dr. Wrenn is Lecturer of Sociology. She received her Ph.D. in Sociology with Colorado State University in 2016. She received her M.S. in Sociology in 2008 and her B.A. in Political Science in 2005, both from Virginia Tech. She was awarded Exemplary Diversity Scholar, 2016 by the University of Michigan's National Center for Institutional Diversity. She served as council member with the American Sociological Association's Animals & Society section (2013-2016) and was elected Chair in 2018. She serves as Book Review Editor to Society & Animals and has contributed to the Human-Animal Studies Images and Cinema blogs for the Animals and Society Institute. She has been published in several peer-reviewed academic journals including the Journal of Gender Studies, Feminist Media Studies, Disability & Society, Food, Culture & Society, and Society & Animals. In July 2013, she founded the Vegan Feminist Network, an academic-activist project engaging intersectional social justice praxis. She is the author of A Rational Approach to Animal Rights: Extensions in Abolitionist Theory (Palgrave MacMillan 2016).
Receive research updates straight to your inbox by subscribing to my newsletter.