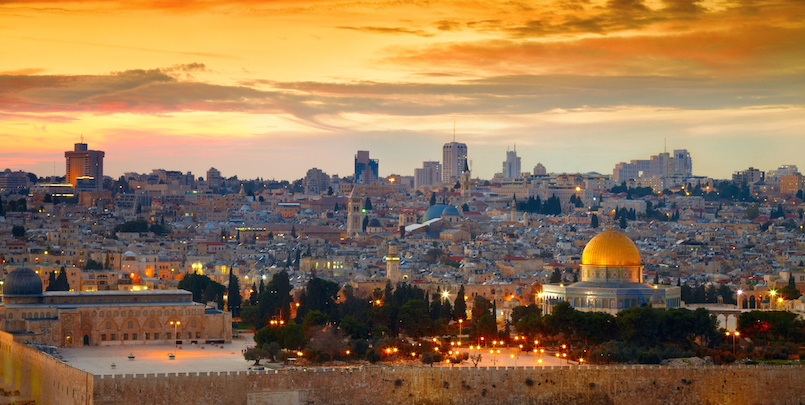 By Julia Tanenbaum
The new Vegan Birthright program sponsored by Jewish Veg and Mayanot Birthright exemplifies how Zionists so often exploit the struggle for animal rights in the service of colonialism. Since 1999 Birthright Israel has handed 500,000 young Jews worldwide a free trip to Israel at the hidden cost of the dispossession of millions of Palestinians. As both Vegans and Jews we have a moral duty to renounce this program that supports Israel's ongoing colonization of Palestine and apartheid policies. Over 5 million Palestinian refugees are to this day excluded from their own land while any Jew born and raised in the U.S is encouraged to claim their "birthright" to it. Jewish Veg's rhetoric of compassion and repairing the world cloaks deep hypocrisy. Vegan birthright advertises a chance to meet "world leaders" in the Jewish vegan community in a "world leading vegan city", but in reality this narrative is part of an Israeli propaganda strategy to use Israel's supposed status as a liberal home for first queers, now vegans, to obscure the brutal violence of the occupation. Endorsing Birthright means supporting Israeli apartheid, denying millions of innocent Palestinians access to basic human rights like clean water, electricity, education, freedom of movement, and medical care. This immeasurable violence is fundamentally incompatible with the nonviolent ethos of veganism. Jewish Veg must show us which side they are on; do they support ethnic cleansing and colonialism or will they stand in solidarity with all sentient beings, Palestinians included? We call on Jewish Veg to stop the vegan Birthright program and renounce the racist ideology of Zionism if they share our values as Jewish vegans.
The Israeli animal rights movement vegan Birthright venerates is not only complicit in but directly encourages the ongoing ethnic cleansing of Palestine through "vegan-washing" the occupation. Every year or so another article circulates about how the Israeli Armed Forces provides vegan food and boots to soldiers, upholding the absurd myth of the IDF as the "most moral army in the world". Palestinian animal rights organizers have termed this narrative of Israeli vegan exceptionalism "vegan washing". Vegan washing works by falsely juxtaposing "enlightened Israeli vegans" with "backwards" Palestinians, and by creating a form of militarized veganism which bears little resemblance to the radical nonviolent vision of animal liberation.
Mainstream Israeli veganism falls in line with this strategy. Israel's leading animal rights group 269 Life attracts significant attention for its violent demonstrations, which perpetuate racism and sexism, but less for its pernicious "non-humans first" stance which unequivocally defines human oppressions, such as racism, sexism, capitalism, ableism, homophobia, transphobia, etc., as irrelevant to fighting for animal rights. Leaders of the group like Santiago Gomez support the occupation using the logic of vegan washing, because of "how the 'Arabs' treat animals". Gomez goes to the lengths of supporting Israeli massacres of Palestinian fishermen, whose lives he clearly values far less than those of the fish. Vegan Jewish "messiah" Gary Yourofsky is blatantly racist against Palestinians, calling them "the most insane people on the planet". He even spoke at the Ariel Settlement, where illegal settlers were caught torturing Palestinian children, sparking a boycott.
At its best, animal liberation organizing shakes the foundations of our social order by rejecting human domination over nature and all of it's inhabitants. The entrenched racism of our movement obscures how the simple idea that all sentient beings hold innate rights to life and liberty and exist for their own sake is fundamentally revolutionary.  If we reject the idea that humans have the "right" to animal bodies and lives we must also reject the much larger colonial project which relies on the same ideology.
We must reject the vegan washing model and instead follow the example of anti-Zionist vegans like the members of the Palestinian Animal League or Anarchists Against the Wall, which began as the pro-intersectional human and animal rights organisation 'One Struggle'. We must follow the example of vegans like Haggai Matar, who spent two years in prison for refusing the draft in 2002. Organizations from 269 Life to PETA think they will attract people to veganism through racism and sexism, but there are no shortcuts to liberation, especially when they harm other oppressed communities. Decolonizing Veganism is the only way for non-human animals to become free because history teaches us that solidarity is the strongest weapon in the face of injustice. Vegans must choose whether to continue our community's endorsement of colonial violence and white supremacy or stand for the lives and liberty of all sentient beings.
---
Julia Tanenbaum is a member of the Philadelphia chapters of Jewish Voice for Peace and If Not Now. She has organized as a student and in local environmental and racial justice movements. She previously published her research on the history of anarcha-feminism in Perspectives on Anarchist Theory. She deeply believes that animal liberation must be conceptualized as a part of a larger struggle for social revolution.