Not Safe For Work: Contains graphic discussions of sex acts. Website discussed is pornographic.
Content Warning: Intense degradation of women, particularly women disabled with cancer.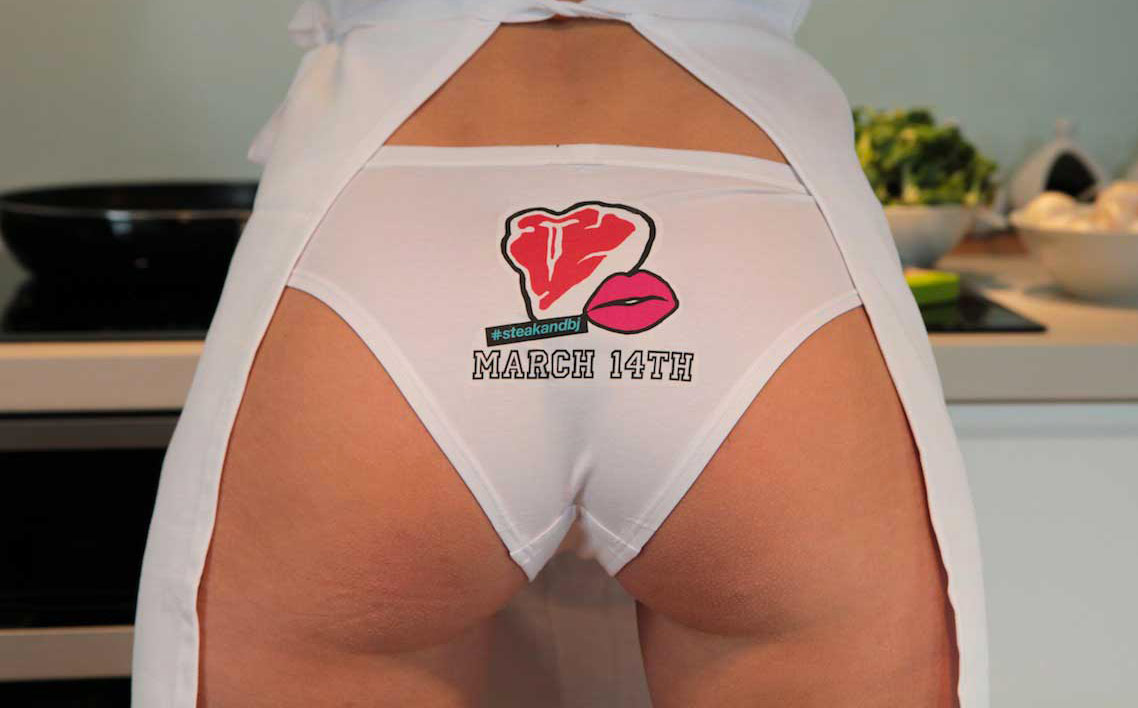 On "Steak and BJ Day," women are encouraged to please the men in their life by cooking them a steak and performing fellatio . . . to "help punch cancer in the face." You know, because breast cancer, a perfect excuse to serve men.
The event's corresponding website is a veritable celebration of degradation and male entitlement. The small print is all that distinguishes it from a run-of-the-mill pornography service, but I'm still not convinced. Multiple detailed and graphic instructional essays and videos are available to teach women how to give "the perfect head." Here's Step #11 "The Blowing of the Load" from "Blowjob 101":
Spitting it out means like. Swallowing means love. And gargling with cum makes you look like a crazy slut that probably has STDs. Most guys don't care about where it goes eventually, but there are some ways to keep it sexy and fun. If he's into it, he may want to cum on your face. It's just cum and you trust him. It has to go somewhere and it's good for your skin. Wherever it goes, wipe it up soon. No one can relax and fall asleep when paste is hardening around them.
Swallow it or wear it if you want to demonstrate perfect servility.
Website visitors can also learn how to cook a steak, purchase merchandise, or pleasure themselves to a gallery of pornographic images of naked women cooking and cleaning for men. Only young, thin, attractive white women, though, all of whom have large, full, and undiseased breasts. Based on the imagery of the website, there are clearly age, weight, racial, and health restrictions to participation in Steak & BJ Day.
Cringing yet? Don't, because this is actually for a good cause!
In 2015 we're supporting Coppafeel® – a charity formed to raise boob awareness, fight cancer and save lives. 1.7 million people a year are diagnosed with breast cancer, and who knows how many more are indirectly affected.
You read that correctly. A deadly, painful, miserable disease that disfigures and kills millions of women is really all about saving women's breasts so men can "cop a feel" and keep the blow jobs and steaks coming.
Beyond the clear pornographic aim of Steak and BJ Day and aside from the atrocious sexualization of a deadly disease for men's enjoyment, it is also vital to acknowledge clear intersections between the objectification of women's body parts with the objectification of Nonhuman Animal body parts. The organization's tag line:
Rumps and Romps. Fillets and Fellatio. Sirloins and Sucking. Best. Day. Ever.
Women's breasts, mouths, vaginas, and buttocks are put on a plate for men's pleasurable consumption alongside the slices of lightly cooked and bloodied cow's flesh. The language used makes the degraded body of the woman indiscernible from the degraded body of the cow. This is all about paying homage to patriarchy. Nothing is sexier in a patriarchal relationship than the humiliation and death of the vulnerable. In this case, the vulnerable could include cows tortured and killed to produce steak, women hurt and humiliated in the performance of androcentric sex acts, and women suffering and dying from breast cancer.
The intersection of these values is especially visible in the below image of a partially nude and sexualized woman covering her breasts with rotting flesh for the male gaze. The pain, vulnerability, humiliation, disease, death, and objectification of vulnerable bodies is considered a turn on.
To those who have loved ones impacted by breast cancer or are struggling with the disease themselves, I can only imagine the humiliation they might feel if they were exposed to this "charity's" imagery and claimsmaking. Beyond the misogynistic nature of the campaign, the fact that animal flesh consumption is known to be a primary cause of cancer makes this approach not only offensive, but conceptually backwards. Appealing to male privilege to raise awareness for women's health is also suspect. Historically, women's diseases have been trivialized or ignored due to patriarchal prioritization of men's interests. But, again, I do not believe this to be a project with a primary goal of fighting cancer. This is pornography: the sexualization of suffering and subjugation. The cancer variable was likely thrown on superficially as a means to justify this grotesque display of male entitlement. Drawing attention to the fact that women are suffering and vulnerable to death and disfigurement is probably an added bonus: more female pain to fetishize.
---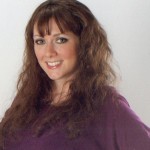 Dr. Wrenn is Lecturer of Sociology. She received her Ph.D. in Sociology with Colorado State University in 2016. She received her M.S. in Sociology in 2008 and her B.A. in Political Science in 2005, both from Virginia Tech. She was awarded Exemplary Diversity Scholar, 2016 by the University of Michigan's National Center for Institutional Diversity. She served as council member with the American Sociological Association's Animals & Society section (2013-2016) and was elected Chair in 2018. She serves as Book Review Editor to Society & Animals and has contributed to the Human-Animal Studies Images and Cinema blogs for the Animals and Society Institute. She has been published in several peer-reviewed academic journals including the Journal of Gender Studies, Feminist Media Studies, Disability & Society, Food, Culture & Society, and Society & Animals. In July 2013, she founded the Vegan Feminist Network, an academic-activist project engaging intersectional social justice praxis. She is the author of A Rational Approach to Animal Rights: Extensions in Abolitionist Theory (Palgrave MacMillan 2016).
Receive research updates straight to your inbox by subscribing to my newsletter.