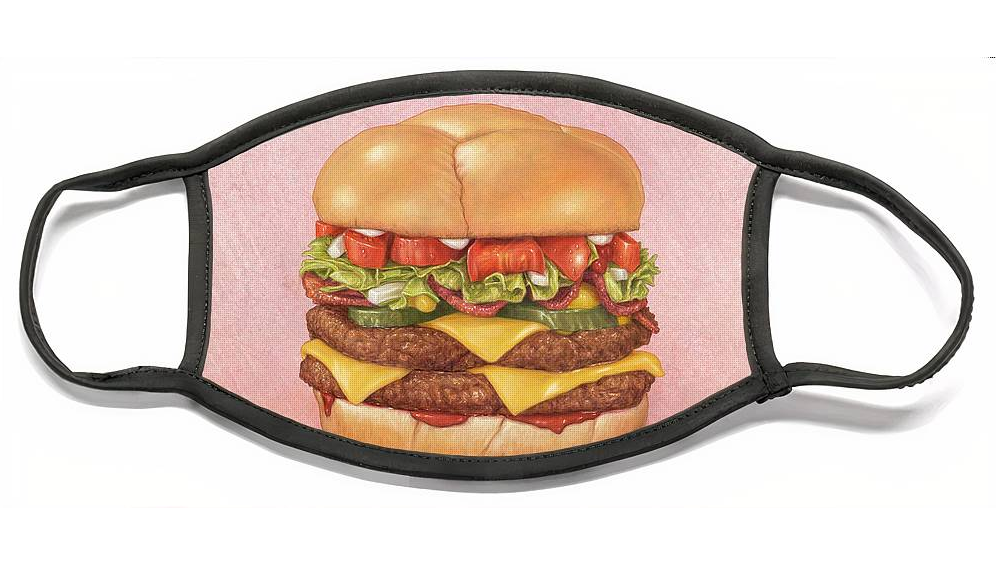 On Super Bowl Sunday, households across the nation ignored Dr. Anthony Fauci's advice to only enjoy the iconic game with their immediate household. Instead, Super Bowl parties are expected to be 'mini super spreader' events with COVID-19 infections projected to grow exponentially because of these gatherings. Like cockfights in Bali (a case study often used by anthropologists to understand gendered politics in the region), Dr. Jan Huebenthal has argued that the Super Bowl similarly says something about masculinity in America. The potential for Super Bowl parties, often facilitated by men, to increase COVID-19 infections is not the first time toxic masculinity has been criticized for exacerbating the harm caused by COVID-19. Salon has written that "toxic masculinity has become a threat to public health," the New York Times has argued that men's "aversion to common sense protections" is inherently intertwined with men's fear of seeming weak, and Wyoming News has simply stated that "toxic masculinity [is] a big reason for spread of COVID-19." However, the implications of toxic masculinities and pandemics does not stop at COVID-19; toxic masculinity also increases the risks for future infectious disease outbreaks caused by animal agriculture.
Though the origin of COIVD-19 remains unknown, it has been argued that there are "many unshakeable links between modern animal agriculture and COVID-19." COVID-19 is a zoonotic disease, which means that it originates in animals and can jump to other species, such as human beings. The root cause of zoonotic diseases is often animal exploitation; modern agricultural practices, such as factory farms, are involved in high-risk interaction between humans and animals and pose a serious risk for future outbreaks, such as avian flu. This is why organizations, like the Animal Legal Defense Fund, have published white papers on the relationship between COVID-19 and animal agriculture in the hopes of reducing the likelihood of a future global pandemics.
In addition to necessary policy changes that the white papers discuss, we must also interrogate the relationship between toxic masculinity and meat consumption, specifically in the context of COVID-19. Toxic masculinity has been a hot-button term for the past few years and is used to describe how what society deems 'being manly' is can be harmful to women, as well as the men themselves. Similarly, hegemonic masculinity is the practice of structures and institutions that legitimize men's dominant position in society and encourage toxic masculinities. In the autumn of 2020, NORMA: International Journal for Masculinity Studies posted a call for papers concerning the masculinities of COVID-19 in which the journal contended that "political and social appeals to act responsibly seem to be intertwined with different assumptions of what a good man should and should not do, not only among politicians but also in everyday encounters between obliging and obstructing citizens." It asked scholars to research why men are dying at higher rates than women from the COVID-19 pandemic, how toxic masculinities played out on the federal level through policy creation, and in which ways fear of seeming weak and vulnerable have affected some men's usage of commonsense COVID-19 protections, such as wearing masks.
These traits of what being a strong man means, which Salon described as "individualistic, pick-yourself-up-by-your-bootstraps rhetoric," has been reified by Trump's re-election campaign. As the Washington Post reported, Trump's response to the COVID-19 pandemic seems to be "This potentially deadly illness is something to dominate or be dominated by." These anxieties about seeming 'weak' are an example of toxic masculinities that directly affect public health, especially as men have refused to wear masks in fear of being seen as weak and have "turned mask wearing into a battlefield in the culture war," as argued in the Wyoming Tribune Eagle. This threat of emasculation by something as simple as wearing a mask has made "flouting public health guidelines became synonymous with manliness," as reported on in Mother Jones.
Not only do toxic masculinities put people's physical safety at risk, but COVID-19 has also exacerbated mental health crises. In "Men, Suicide, and Covid-19: Critical Masculinity Analyses and Interventions," Khan et al. found that "Excessive pressure to conform to traditional modes of masculinity increases the risk of men's suicidal behavior." Over 75% of men in a Cleveland Clinic survey reported increased levels of stress and worsened mental health. As Healthline reported, "When asked about their own health priorities and stressors, the men surveyed cited the economy and their family's well-being ahead of their own personal health." This is troubling, especially as men attempt suicide at higher rates than women and that suicide rates are increasing during the COVID-19 pandemic.
It is well accepted that toxic masculinities hurt men themselves and that this harm has been exacerbated by the COVID-19 pandemic, but the pandemic itself—as well as the potential for future pandemics—can also be blamed on hegemonic masculinity. The connection between meat consumption and masculinity has been well researched, and have inspired books like Carol Adam's keystone work, the Sexual Politics of Meat, in which she argues that "white supremacy and misogyny together upheld meat as white man's food." Simply, men consume more animal products because meat and masculinity are inherently intertwined because meat is seen as a stand-in for power and strength. Not only does this form of masculinity have an ecological and ethical footprint, but it also hurts the men themselves who face health risks connected to meat consumption, such as diabetes, cardiovascular disease, and cancer.
In an interview concerning COVID masculinities conducted by history PhD student Matthew Sparks, an interviewee explained the anxieties COVID-19 created for their masculinity:
Men are supposed to be the protective, providers, go out and hunt the boar and bring back the meat, go out and fight and defend the home, protect the home and the hearth and all that kind of stuff, it's kind of ingrained in us, even if we don't necessarily relate to that kind of behavior, it is ingrained in our way of thinking and in our society…So, here we are in survival mode, and those perceived gender roles are just sporadically going everywhere…We've redefined and rearranged our roles in the household to where it's like "what the fuck are we supposed to do right now?"
This confusion over identity and purpose illustrated above, as well as the perceived failing many men currently feel for not being able to provide for their families as unemployment rates rise, is another example of toxic masculinity harming men themselves. However, as explained earlier, toxic masculinity has a body count—when men see wearing masks as 'feminine,' people get sick and masculinity literally threatens public safety and health. When eating meat is seen as manly, zoonotic disease outbreaks can occur that can detrimentally harm our global community, when men feel pressured to uphold the 'right' kind of masculinity, men's mental health suffers. In order to mediate future pandemics, it is imperative that we as men question what it means to be 'manly.' Toxic masculinity isn't helping any of us—give yourself the freedom to pursue healthy forms of masculinity and let's redefine what being a 'man' means together.
---
Z. Zane McNeill is an activist-scholar, co-editor of Queer and Trans Voices: Achieving Liberation Through Consistent Anti-Oppression, and the founder of
Sparks & McNeill.