"YOU ARE WHAT YOU EAT" warns People for the Ethical Treatment of Animals in a billboard designed for the residents of Baton Rouge, Louisiana. While audiences are unlikely to go vegan from such an approach, it does exemplify the Nonhuman Animal rights movement's propensity to draw on human discrimination to shame compliance.
A PETA blogger writes:
Vegans weigh an average of 18 percent less than meat-eaters, and they are less prone to heart disease, diabetes, and cancer. I'd call that a good reason for Louisianans to cry "wee, wee, wee" all the way to the produce aisle.
This essay will unpack the number of ways in which mean-spirited campaigns, especially those lacking an intersectional lens, can become terribly counterproductive.

Sizeism
In a society that stigmatizes fat and a movement that is resistant to acknowledging the intersecting nature of oppressions, it is tempting to utilize fat-shaming to impose veganism as the preferable alternative as PETA has done. There are a number of problems with this tactic, however. First, scientific evidence supports that fat-shaming does not work, and it has actually been deemed a health hazard by some scholars due to its ability to inflict psychological, physical, and occupational harm to fat persons. Second, it is logically inconsistent. Many vegans weigh less, but as much as one third of plant-based eaters do not.
Speciesism
Perhaps the most paradoxical aspect of PETA's pig campaigning is that the advertisements bank on the stigmatization of pigs in order resonate with viewers. Pigs are no more gluttonous than any other mammal, except those who have been genetically altered by modern agricultural practices. These pigs often have insatiable appetites as they have been "bred" for rapid growth to increase their market weight. Even if pigs were naturally gluttonous, however, utilizing a stereotype about Nonhuman Animals to advance Nonhuman Animal interests is logically unsound.
Classism and Racism
Louisiana is marked by extreme poverty and has a high population of people of color still reeling from a legacy of institutionalized discrimination. Louisiana was of course a slave state prior to the 1860s, but slavery continues today through the new system of mass incarceration. Louisiana is the world's prison capital, with one in 14 men of color behind bars.  Baton Rouge ranks #4 in concentrated poverty, and ranks second to last in regards to children born prematurely and living in poverty. It is also plagued with food deserts, complicated by a substandard public transit system.  In fact, as many as 100,000 Baton Rouge citizens live in a food desert.  It's not a matter of simply eating healthier, it's a matter of having access to healthier options in the first place.
Given that the city PETA targets in this campaign has such a high population of people of color and lower income persons, the choice to animalize residents is also problematic. Historically, animalizing people of color and poor persons has served as a means of maintaining white superiority and class privilege. Animalization justifies institutionalized discrimination. As long as society sees Nonhuman Animals as a point of comparison to denigrate, this tactic will likely repel potential vegans rather than attract them.
Ableism
Lastly, it should be considered that regardless of body type, the consumption of animal products is linked to a litany of life threatening diseases such as those identified in PETA's advert. These diseases hurt and kill, and mocking them with the "This Little Piggie" nursery rhyme is inappropriate. Disability is not a condition to be shamed or trivialized, especially so given its tendency to target vulnerable communities.
While this campaign is particularly confused, it certainly is not an anomaly in anti-speciesist claimsmaking. Ads like these demonstrate a serious need for diversity in movement leadership, as well as research into the effectiveness of persuasion techniques. Most importantly, there is a fundamental need to acknowledge the intersectional nature of oppression. Vulnerable human groups need not be degraded in the promotion of veganism's message of compassion. Indeed, the tactic and goal in this case are wholly unsuited to one another.
---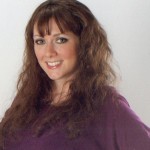 Dr. Wrenn is Lecturer of Sociology and past Director of Gender Studies (2016-2018) with Monmouth University. She received her Ph.D. in Sociology with Colorado State University in 2016. She received her M.S. in Sociology in 2008 and her B.A. in Political Science in 2005, both from Virginia Tech. She was awarded Exemplary Diversity Scholar, 2016 by the University of Michigan's National Center for Institutional Diversity. She served as council member with the American Sociological Association's Animals & Society section (2013-2016) and was elected Chair in 2018. She serves as Book Review Editor to Society & Animals and has contributed to the Human-Animal Studies Images and Cinema blogs for the Animals and Society Institute. She has been published in several peer-reviewed academic journals including the Journal of Gender Studies, Feminist Media Studies, Disability & Society, Food, Culture & Society, and Society & Animals. In July 2013, she founded the Vegan Feminist Network, an academic-activist project engaging intersectional social justice praxis. She is the author of A Rational Approach to Animal Rights: Extensions in Abolitionist Theory (Palgrave MacMillan 2016).
Receive research updates straight to your inbox by subscribing to my newsletter.