In the bid to become more effective activists, it is important to acknowledge differences in identity and access that characterize the Nonhuman Animal rights movement's diverse constituency. Although recent publications such as Sunaura Taylor's Beasts of Burden: Animal and Disability Liberation have drawn attention to the many compelling intersections between speciesism and ableism, it remains the case that the movement at large is insensitive to the experiences of non-able-bodied persons.
As I explored in a 2015 publication with Disability & Society, both the Nonhuman Animal rights movement and its countermovement engage in ableist frameworks to dismiss the legitimacy of one another's position. For instance, speciesists regularly refer to liberationists as "crazy," while liberationists have been known to employ labels of "sick" or "schizophrenic" in retaliation. Since publishing this article, I have noticed that "obsessiveness" is another identity under contention. As with "craziness" and "sickness," "obsessiveness" becomes a flashpoint for both sides of the animal rights debate, while actual disabled persons are erased in the crossfire.
Problematizing mental illness resonates in an ableist society, and Nonhuman animal rights organizations too willingly adopt resonate frames regardless of the negative consequences for those whose identity is objectified. Vegan Outreach, the Humane Society of the United States, and other professionalized charities frequently chastise vegan liberationists for "obsessing" over animal ingredients in a self-centered effort to achieve "personal purity." In doing so, they pull on social stigma against self-focused behaviors and anxiety disorders to shame radical contenders into silence, or at least to dismiss them as lesser-than in the movement hierarchy.
While it is unfortunate that Western society stigmatizes disability, it is truly shameful that the Nonhuman Animal rights movement, a movement that purports to represent compassion and justice, should exploit ableism for its gain. When vegans call nonvegans "psycho" for consuming flesh to advance the movement, they trade on ableism. When nonprofits call vegan liberationists "obsessive" for finding fault in reformist approaches to speciesism, they are doing the same.
In other cases, OCD is trivialized in the pursuit of profit in a movement that has been co-opted by corporate interests. Take for instance the vegan makeup company Obsessive Compulsive Cosmetics: "The first step is admitting you have a problem," says company founder David Klasfeld, "I did and the result is a line obsessively crafted from the finest ingredients possible, to celebrate the driving compulsions of makeup fanatics everywhere."
Obsessive Compulsive Disorder is not simply a qualifier to denote extremism or fanaticism. It is a real medical condition that impacts real people. While level of severity varies and some individuals are able to live healthfully in an able-bodied world, the International OCD Foundation emphasizes that:
Those tortured with OCD are desperately trying to get away from paralyzing, unending anxiety…
I also wish to emphasize that ableism is a feminist issue. Anxiety disorders disproportionately impact women, a demographic that happens to be most receptive to anti-speciesist messages and dominates the movement's rank-and-file. This predisposition to anxiety is not a biological happenstance. It is, in large part, a survival strategy that develops in response to strain within a patriarchal social structure.
Thus, vegans would do well to lend solidarity to stigmatized groups in forgoing inconsiderate ableist references to all things determined to be bad ("obsessive" vegans) and trivial ("obsessively" vegan makeup). Ableist claimsmaking is tactically impotent as it is bound to offend and alienate the disabled community that makes up a considerable portion of the Nonhuman Animal rights movement's constituency.
---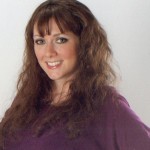 Dr. Wrenn is Lecturer of Sociology. She received her Ph.D. in Sociology with Colorado State University in 2016. She received her M.S. in Sociology in 2008 and her B.A. in Political Science in 2005, both from Virginia Tech. She was awarded Exemplary Diversity Scholar, 2016 by the University of Michigan's National Center for Institutional Diversity. She served as council member with the American Sociological Association's Animals & Society section (2013-2016) and was elected Chair in 2018. She serves as Book Review Editor to Society & Animals and has contributed to the Human-Animal Studies Images and Cinema blogs for the Animals and Society Institute. She has been published in several peer-reviewed academic journals including the Journal of Gender Studies, Feminist Media Studies, Disability & Society, Food, Culture & Society, and Society & Animals. In July 2013, she founded the Vegan Feminist Network, an academic-activist project engaging intersectional social justice praxis. She is the author of A Rational Approach to Animal Rights: Extensions in Abolitionist Theory (Palgrave MacMillan 2016).
Receive research updates straight to your inbox by subscribing to my newsletter.