New research confirms that women downplay their flesh consumption. Gender roles strongly influence our attitudes and behaviors…and this includes what we eat and how we eat it.
Caring about Nonhuman Animals is "for girls." Women are socialized to be empathetic to other animals, while men are socialized to have instrumental, non-caring relationships with other animals.
For women and men, gender is something that is performed. Eating animals or not eating them is part of that performance. Not only do women eat less flesh than men, they also underreport their actual consumption. This is because femininity requires that women consume less flesh, and women feel pressured to conform to that feminine ideal.
The gender binary aggravates this, pushing women to care about animals (and not eat them) and pushing men to not care about animals (and eat a lot of them). This binary stretches and distorts the behavior of men and women. Performing gender according to this exaggerated binary helps to reinforce the perceived natural differences between women and men. This not only erases the existence of nonconforming persons, but it also supports patriarchal dominance.
What does this mean for activists? First, women are clearly the "low hanging fruit" in terms of outreach, as they are more receptive to anti-speciesist campaigning because of their gendered socialization. It also means that men will be a tougher audience as they must overcome both human and male supremacist ideologies on their path to veganism. According to the research, simply making mention of a PETA video was enough to induce the guilt and denial response from women, but men had no such reaction.
Thank you to Carol J. Adams for bringing attention to this story.
---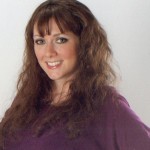 Dr. Wrenn is Lecturer of Sociology. She received her Ph.D. in Sociology with Colorado State University in 2016. She received her M.S. in Sociology in 2008 and her B.A. in Political Science in 2005, both from Virginia Tech. She was awarded Exemplary Diversity Scholar, 2016 by the University of Michigan's National Center for Institutional Diversity. She served as council member with the American Sociological Association's Animals & Society section (2013-2016) and was elected Chair in 2018. She serves as Book Review Editor to Society & Animals and has contributed to the Human-Animal Studies Images and Cinema blogs for the Animals and Society Institute. She has been published in several peer-reviewed academic journals including the Journal of Gender Studies, Feminist Media Studies, Disability & Society, Food, Culture & Society, and Society & Animals. In July 2013, she founded the Vegan Feminist Network, an academic-activist project engaging intersectional social justice praxis. She is the author of A Rational Approach to Animal Rights: Extensions in Abolitionist Theory (Palgrave MacMillan 2016).
Receive research updates straight to your inbox by subscribing to my newsletter.