The capitalist system is a degendered one. Although capitalism heavily relies on female bodies, this reality is relatively obscured from popular consciousness. Advertisements selling hens' eggs or cows' milk exemplify this phenomenon. Although hens and cows are often anthropomorphized as "girls" or "ladies," their mother status is frequently concealed.
In a typical advertisement for Bregott dairy products, for instance, a cow stands in a sunny field under a bright blue sky. The image reads "Girl Power." On Bregott's Instagram page, dozens of portraits capture these "girls" as they graze, relax, and play. Very rarely are the children of these "girls" pictured. Indeed, the invisibility of childbirth, nursing, and parenting is a consistent theme.
Consider also the "Happy Cows Come from California" television campaign for Real California Cheese or Laughing Cow's advertising imagery. These cows are shown as giggling, trivial, and carefree. These are not depictions of ideal mothers, or even competent mothers. Depicting these cows as mothers would disrupt the fantasy presented to the human consumer; the presence of calves forces the viewer to acknowledge the intended purpose of cows' breast milk.


Instead, farmers are more frequently pictured nurturing calves, when calves are visible at all. Farmers are thus presented as caring stewards, while the bovine mothers are dematernalized as silly and immature good-time girls. Characterized as such, they are not to be taken seriously as willing participants in this seemingly harmless, live-and-let-live industry.
It is worth considering that "girl" language encourages consumers to only superficially conceptualize dairy cows as female. Subsequently, the audience will not be invited to acknowledge that they are actually mothers. Motherhood reminds the audience that these animals do not exist solely for the pleasure of the consumer. It is a reminder of their connectedness in complex social relationships, their responsibilities for others, their love for others, and others' love for them.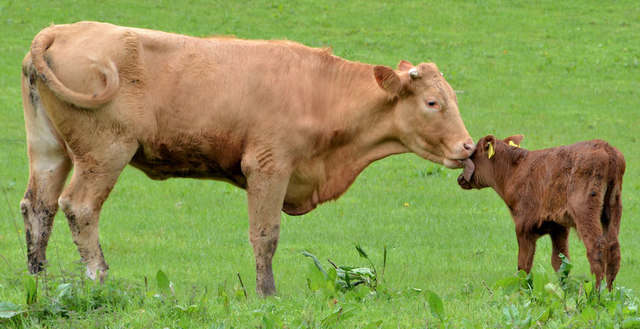 Motherhood is essential to the reproduction of the capitalist system, but it must be hidden from the public sphere, lest its sentimentality interfere with cold and rational business. That said, it is also true that characterizing mothers as "girls" is certainly accurate in the sense that these are immature cows who are still juveniles themselves. While bovines live an average of two decades, their average age at slaughter is just four or five years. In this way, their own childhoods are erased as well.
As Carol Adams has indicated, pornography extends beyond the consumption of women's bodies to include that of other animals as well. Pornography encourages the viewer to consume without emotional attachment, infantalizing adults, sexually exploiting children, and erasing the inherent violence in production. Flesh-eating consumers are thus encouraged to become "playboys," enjoying the pleasures of nonhuman bodies, guilt-free with no strings attached.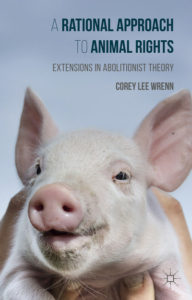 You can read more about intersections of gender, capitalism, and Nonhuman Animal rights in my 2016 publication, A Rational Approach to Animal Rights.
---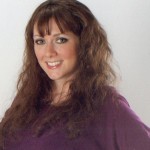 Dr. Wrenn is Lecturer of Sociology. She received her Ph.D. in Sociology with Colorado State University in 2016. She received her M.S. in Sociology in 2008 and her B.A. in Political Science in 2005, both from Virginia Tech. She was awarded Exemplary Diversity Scholar, 2016 by the University of Michigan's National Center for Institutional Diversity. She served as council member with the American Sociological Association's Animals & Society section (2013-2016) and was elected Chair in 2018. She serves as Book Review Editor to Society & Animals and has contributed to the Human-Animal Studies Images and Cinema blogs for the Animals and Society Institute. She has been published in several peer-reviewed academic journals including the Journal of Gender Studies, Feminist Media Studies, Disability & Society, Food, Culture & Society, and Society & Animals. In July 2013, she founded the Vegan Feminist Network, an academic-activist project engaging intersectional social justice praxis. She is the author of A Rational Approach to Animal Rights: Extensions in Abolitionist Theory (Palgrave MacMillan 2016).
Receive research updates straight to your inbox by subscribing to my newsletter.