Translation by María. María is active with Ochodoscuatro Ediciones, a non-profit anti-speciesist book house that is noted for translating Carol Adams' The Sexual Politics of Meat into Spanish. You can view the original English version of the essay below by clicking here.
Por Corey Lee Wrenn
La línea de moda vegana de Stella McCartney apareció en un reciente artículo de la revista feminista Bustle en la sección "Moda y belleza". Al principio, me sentí encantada de que presentasen el veganismo en un espacio feminista, cosa que no suele suceder tan a menudo como debería.
Parece que la autora, también, es consciente de la falta de conexión política entre feminismo y veganismo, pues se encarga de amortiguar a los lectores con una advertencia. Siguiendo una declaración de McCartney que dice que su marca es "la empresa más ética y amorosa de la industria de la moda", Bustle aclara:
La declaración apunta que ella dijo eso en broma, indicando que no se siente moralmente superior acerca de su postura libre de crueldad, cosa que no siempre es el caso de los activistas por los derechos animales.
Encuentro esa advertencia bastante curiosa, estando en el contexto de la política feminista. Las feministas generalmente ponen resistencia cuando alguien intenta controlarles el tono en que dicen algo y a menudo castigan a las celebridades que se niegan a identificarse a sí mismas como feministas. Pero todo vale cuando hablamos de los derechos de los animales no humanos. En otras palabras, las feministas fomentan con determinación un feminismo fuerte y orgulloso, en un esfuerzo por desestigmatizar el activismo de justicia social, pero pueden darle rápidamente la vuelta y vilipendiar a aquellas que hacen lo mismo en nombre de los otros animales.
Dado que el 80% del movimiento por los derechos de los animales no humanos está formado por mujeres y siendo que el veganismo está extremadamente "feminizado", es importante reconocer los matices sexistas en la estereotipación de las veganas. Es posible que esa "superioridad moral" asignada a activistas y veganas sea de hecho una forma de vigilancia de género. En otras palabras, estos estereotipos trabajan para avergonzar y silenciar a las mujeres "engreídas" que se atreven a politizarse.
Las feministas deberían mantenerse al margen la ridiculización de la justicia social. Preocuparse por la opresión de las demás no debería ser algo que ocultar o que minimizar. El compromiso para acabar con la injusticia debería ser algo de lo que estar orgullosa. Deberíamos estar celebrando el activismo. Es un trabajo duro, se ganan pocos amigos, es mentalmente agotador y pocas personas están dispuestas a participar. Las feministas no deberían poner añadidos a esa dificultad, cuando podrían ser una fuente importante de apoyo. Esto especialmente cuando la mayor parte de activistas por el veganismo son mujeres y cuando el especismo está íntimamente ligado al patriarcado.
---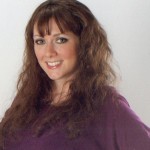 Dr. Wrenn is Lecturer of Sociology. She received her Ph.D. in Sociology with Colorado State University in 2016. She received her M.S. in Sociology in 2008 and her B.A. in Political Science in 2005, both from Virginia Tech. She was awarded Exemplary Diversity Scholar, 2016 by the University of Michigan's National Center for Institutional Diversity. She served as council member with the American Sociological Association's Animals & Society section (2013-2016) and was elected Chair in 2018. She serves as Book Review Editor to Society & Animals and has contributed to the Human-Animal Studies Images and Cinema blogs for the Animals and Society Institute. She has been published in several peer-reviewed academic journals including the Journal of Gender Studies, Feminist Media Studies, Disability & Society, Food, Culture & Society, and Society & Animals. In July 2013, she founded the Vegan Feminist Network, an academic-activist project engaging intersectional social justice praxis. She is the author of A Rational Approach to Animal Rights: Extensions in Abolitionist Theory (Palgrave MacMillan 2016).
Receive research updates straight to your inbox by subscribing to my newsletter.