By Michele Kaplan
CONTENT WARNING: This article contains a couple of sentences (quotes from others) that reference misogyny, homophobia, and ableism.
NOT SAFE FOR WORK: Some violent language in said quotes.
Author's Note: The following is in no way an attack on Direct Action Everywhere, but rather a discussion inspired by one of their graphics. I chose to use a DxE graphic because it's the graphic that sparked this conversation on Facebook and thus inspired this article. I am not suggesting that the comments that were made, represent DxE as an organization, as you can't control who comments on a public post. I wanted to write this article because variations of the comments that were made in reaction to this graphic, are comments that I've heard for years within the Animal Rights Movement and I wanted to speak on that.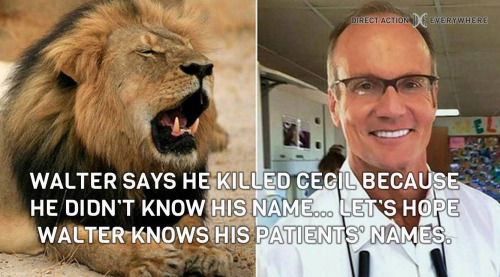 Question: When you read that, what thoughts pop into your head?
For some animal rights activists (at least going by the comments on the internet), the response is one of anger. But not just anger. A kind of vindictive anger.
"A heartless piece of work…"
"He's a f**king idiot!"
"Calling him a human is going too far."
"Could we crowdfund to have the doctor dropped off somewhere in Africa, stripped naked and then hunted like an animal?"
"He's a f**king, coward, tool who sucked someone's dick to stay out of jail? The question is who's whore is he?"
I could go on, but you get the gist. Now, putting aside for a moment that some of these comments are incredibly ignorant and some just disturbing, I would like to look at the overall vindictive and angry nature of the comments.
Question: How many of us within the Animal Rights movement were born vegan?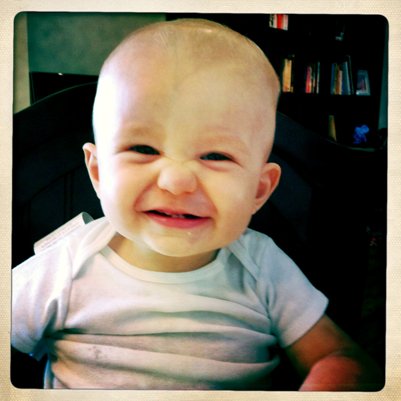 Not many. In fact, I think it's safe to say that the majority of us participated in the killing and consumption of animals, at some point in our lives. While we may not have gone hunting (though I am sure some of us did), does it really matter if we directly or indirectly killed an animal?
The end result is the same. An animal who did not want to die is dead. So, if we too once participated in the death of animals, then it begs the question:
Question: As vegans, do we forget our speciesist roots?
I know when I heard about someone harming an animal, I would get really upset. But not just upset. Angry. "What a jerk!" I would say. And when I would make this comment on social media, it would get plenty of likes and support.
But one day, I stopped and pondered if I was being hypocritical to get mad and vindictive simply because a person hasn't unlearned speciesism at the same rate/pace that I have?
This is not to say that it is wrong to feel angry. Anger (when used constructively) can inspire us to further fight for what is right. What can get in our way, is when it becomes vindictive. It can lead us to think things like "What kind of person does this sort of thing?!" instead of realizing "Oh, right. That was me."
And once I realized this, and thus let go of the hypocritical and vindictive anger, it made room for empathy. As a result, I was having a much easier time communicating, connecting and reaching people who weren't vegan.
"Walter says he killed Cecil because he didn't know his name… Let's hope Walter knows his patients' names." read the graphic posted on Facebook. "His reasoning makes no sense." I thought at first "What about the dog he passes by on the street but doesn't know the name of?"
But instead of just chalking it up to Walter being senseless and unintelligent, I stopped and remembered my roots. And that's when it occurred to me (and I left the following comment) : "I think what he (possibly) meant was that he never thought that an animal such as a lion would have a name / life / purpose etc. Which is no different than the people who eat pigs [and other animals] because they just viewed the animal as a means to their pleasure and never stopped to think / was not raised to think that animals have lives and hearts and emotions [and] aren't just there for our consumption."
Empathy is power. It's great that we fight for the liberation of animals, my fellow vegans but always remember your roots.
This essay originally appeared on Rebelwheels' Soapbox on May 17, 2015.
---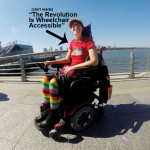 Michele Kaplan is a queer (read: bisexual), geek-proud, intersectional activist on wheels (read: motorized wheelchair), who tries to strike a balance between activism, creativity and self care, while trying to change the world.