By Corey Lee Wrenn, M.S., A.B.D. Ph.D.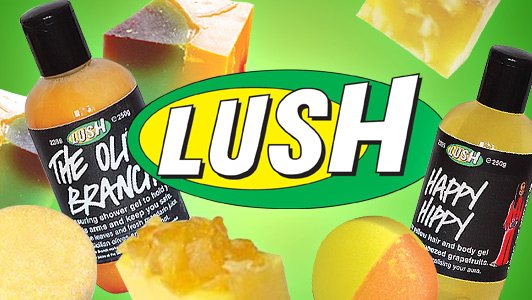 LUSH Cosmetics is known for its handmade and largely cruelty-free bath and beauty products. While not a vegan company, LUSH has expanded into the realm of Nonhuman Animal rights advocacy. Under its "Fight Animal Testing" campaign, for instance, LUSH has been pressuring governments to end vivisection, even offering a large cash reward to anyone who can develop a solution.
While a concentrated effort to improve the condition of Nonhuman Animals is commendable, LUSH unfortunately replicates many of the harmful, misogynistic tactics favored by full-time animal rights organizations like PETA. Offering some vegan products in its stores and getting active to end some forms of Nonhuman Animal exploitation is obviously a good thing, but the damage LUSH could be doing to women is alarming.
Take, for example, its anti-vivisection street demonstration that featured a young woman in a nude body suit enduring graphic reenactments of torture at the hands of a male "researcher" for ten hours. The woman was dragged about by a rope tied to her neck, forcibly pushed into various positions, and force-fed. She was pulled by her hair, injected with saline needles, and her head was shaved. While the woman was a consenting professional performer, the pain she endured was clearly real. This event took place in a store window and was fully visible to the public.
The use of a female actor was no coincidence. LUSH explains:
"We felt it was important, strong, well and thoroughly considered that the test subject was a woman. This is important within the context of Lush's wider Fighting Animal Testing campaign, which challenges consumers of cosmetics to feel, to think and to demand that the cosmetics industry is animal cruelty free.  It is also important in the context Jacqui's performance practice:  a public art intervention about the nature of power and abuse.  It would have been disingenuous at best to have pretended that a male subject could represent such systemic abuse."
LUSH intentionally chose a female actor to endure 10 hours of torture in a public space to, in so many words, teach women a lesson. Incidentally, products marketed to women are much more likely to be free of animal testing, unlike men's products. The next time you are in a store that sells toiletry items, check the packaging of men's products. How many are cruelty-free? You will be hard pressed to find any. Furthermore, most animal testers, farmers, and slaughterhouse workers are men. Men are more likely to hunt and men consume more Nonhuman Animal products than women. It's even men who are buying animal hair coats, as the ability to adorn women with "fur" acts a male status symbol. Is it really so disingenuous to question men's role in the systemic exploitation of animals?
The truth is that women are easy targets. Women are LUSH's primary customers, and I suspect that LUSH is hoping to frighten women into choosing LUSH products over its competitors. LUSH is drawing on and aggravating the reality of male-on-female violence to secure sales.
LUSH has hosted many similarly problematic promotional stunts. For instance, one anti-vivisection demonstration featured bound women on their knees lined up outside the store with their mouths taped over. A woman dressed as a scientist (drawing on male imagery) loomed beside them. At another store, female employees were dressed as foxes and coquettishly arched their backs, smiling as a man threateningly hovered over them with a kitchen knife.
One store featured a 24 hour storefront display of an anguished woman in a leg-hold trap. In another, a woman was suspended by hooks inserted through the skin in her back to protest shark fishing. In a French store, a woman dressed as a rabbit cried out in anguish as her "fur" was peeled away, displaying her raw flesh below. Her naked body had been painted to resemble bloodied muscles.
LUSH is not afraid to use nudity, either. Protesting oil dependency, naked store employees wore mock oil barrel signs that cheekily read, "Time for an oil change or we'll lose it all." In one worldwide event, LUSH employees (who are mostly female) were paraded outside the store wearing nothing but aprons and high heels to hand out leaflets announcing LUSH's "reduced packaging." For some stores, aprons read: "Ask me why I'm naked." Encouraging nude female employees to approach gazing men with LUSH leaflets is unsettling. But, handing out soon-to-be-trashed leaflets to men who are probably not in the market for bathbombs to advertise reduced packaging is just confusing. What's the real objective here?
Entering a LUSH store is a magical experience, I can't deny that. Stores are fragrant and colorful, and the staff is friendly and knowledgeable. I love having more than one vegan product to choose from (although I'm still confused as to why LUSH refuses to go completely vegan). I actually wore Karma perfume for 6 years, but I can no longer shop with LUSH (I switched to Pacifica, which is 100% vegan and does not demean its female employees). I also informed my friends to find alternatives to the LUSH gift certificates I often receive.
It is clear to me that LUSH is exploiting the victimization and sexual objectification of women for profit. If LUSH is sincerely expecting these stunts to combat oppression, it might consider that aggravating normalized violence against women is counterintuitive to a campaign hoping to end violence against Nonhuman Animals. A message of peace and justice cannot be clearly articulated through oppressive actions.
There are many completely vegan and genuinely cruelty-free companies selling natural, hand-made cosmetic products that don't throw women under the bus "for the cause" (or for the company). When (and if) LUSH decides to grant the same respect to women as it purports to grant to Nonhuman Animals, perhaps I'll be smelling of orange blossom and patchouli again one day. In the meantime, I'm shopping elsewhere.
---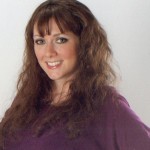 Dr. Wrenn is Lecturer of Sociology. She received her Ph.D. in Sociology with Colorado State University in 2016. She received her M.S. in Sociology in 2008 and her B.A. in Political Science in 2005, both from Virginia Tech. She was awarded Exemplary Diversity Scholar, 2016 by the University of Michigan's National Center for Institutional Diversity. She served as council member with the American Sociological Association's Animals & Society section (2013-2016) and was elected Chair in 2018. She serves as Book Review Editor to Society & Animals and has contributed to the Human-Animal Studies Images and Cinema blogs for the Animals and Society Institute. She has been published in several peer-reviewed academic journals including the Journal of Gender Studies, Feminist Media Studies, Disability & Society, Food, Culture & Society, and Society & Animals. In July 2013, she founded the Vegan Feminist Network, an academic-activist project engaging intersectional social justice praxis. She is the author of A Rational Approach to Animal Rights: Extensions in Abolitionist Theory (Palgrave MacMillan 2016).
Receive research updates straight to your inbox by subscribing to my newsletter.