Beyoncé and Jay-Z shocked mainstream news and vegan activists alike when they announced that fans who pledge to go plant-based have a chance to win free tickets to their concerts for life.
Some vegans have not been so enthusiastic about the campaign, citing that veganism "for the health" is not the same as veganism "for the animals," and that veganism is not something that can be "forced" on others.
Whose Veganism is It Anyway?
To this I would counter that, although some (myself included) may understand veganism to be a matter of anti-speciesism, vegans should hesitate to insist that the Eurocentric interpretation of veganism is the only valid approach.
As a practical matter, a "master frame" of veganism is not especially useful in the context of a diverse audience. Personally, I critique the hegemonic vegan frame which is highly bureaucratized and prioritizes capitalist interests over the interests of effective social change (which I argue inevitably undermines veganism). To be able to criticize hegemonic veganism from this angle, however, is a reflection of my white privilege.
As a white person, I have to concede that other ethnicities will have other priorities. These include the deadly consequences of food deserts and food insecurity as well as the role that "animality" as a social construct has played in the oppression of people of color. These are priorities which have been beautifully outlined by activist scholars such as Dr. Breeze Harper and Aph & Syl Ko.
I concede that "my" veganism will not be the veganism that other folk feel compelled to adopt.
The Vegan Society defines veganism as:
a way of living which seeks to exclude, as far as is possible and practicable, all forms of exploitation of, and cruelty to, animals for food, clothing or any other purpose.
Beyoncé definitely does not count as a "vegan" according to this definition. She claims to eat animals' flesh occasionally since it's "all about moderation." I assume her stage outfits make use of real birds' feathers and cows' skin as well. Her makeup is probably produced from slaughterhouse renderings and tested on other animals. She could exclude these things quite "possibly" and "practicably."
But is The Vegan Society's definition the only definition that matters? More specifically, is it the only definition which should apply to everyone? What about people of color living in a racialized society?
I suggest that the vegan identity is multifaceted and that the terms of engagement must be contextualized.
Cultural Force
In any case, I think it is a stretch to claim that Bey (who is not even a vegan herself) is "forcing" veganism on others. Fans who claim to go vegan (how can their veganism even be verified?) only have a chance to win free tickets, they are not guaranteed free tickets. Attending expensive music concerts is not a requirement, it is only recreational. Nor do Bey or Jay-Z require a complete transition since they also promote reducetarianism or "meatless Mondays."
As I have uncovered in my research on flexitarian campaigns of this kind, many people already identify as someone who does not eat "that much" meat or dairy, since reducing animal product consumption is seen as a social good (unlike veganism which is interpreted as "extreme"). Importantly, the flexitarian identity does not often correlate with actual behavior change. In some cases, those who identify as flexitarian actually consume more animal products than their non-flexitarian-identifying counterparts.
That said, Bey is using her cultural clout to promote a social good. This is no different from the efforts of white celebrities like Moby, Morrissey, and, if you stretch it, Miley Cyrus. Morrissey reportedly bans all sale of animal flesh at his concerts–is he forcing his fans to be vegetarian?
True, celebrities are rarely trained in social justice activism, and their politics are not always perfect. I also find it uncomfortable that society should rely on celebrities to promote social goods since celebrities, given their extreme wealth, are the very embodiment of social inequality. Yet, Bey is putting her money where her mouth is–she is using her celebrity and privilege to make the world a better place through the channels available to her.
As this essay goes to print, Senator Cory Booker (also a person of color) has just announced his bid for presidency. He is a fierce social justice advocate and a longtime vegan. But he, too, promotes veganism for a wide variety of reasons which do not always center other animals. Would the movement be so quick (and foolhardy) to write off Cory Booker if he were to become our first vegan president? Need the vegan movement even have to wait for a vegan president? Beyoncé is practically American royalty, after all. Her clout arguably exceeds that of Booker's.
Whether white activists like it or not, celebrity influencers shape the cultural landscape. The vegan identity (unlike the flexitarian identity) is a highly stigmatized one, and social movements will need to normalize its goals before they can be widely adopted. If Queen Bey makes vegan cool, it might not be "for the right reasons" (that is, it might not seek to advance the interests of Nonhuman Animals), but it can have a significant impact on the community she serves.
The Master Frame
Social movement scholars acknowledge that collectives strategically design frames which are hoped to resonate with their audiences. Multiple frames can be at work, but it is sometimes the case that a "master frame" will come to dominate in the movement's repertoire. The utility of a master frame is its ability to present a strong, united front to the public and policy-makers. The downside is that a "one-size-fits-all" approach can be unrealistic given that audiences (and activists themselves) are not necessarily homogenous. Persuasion is a complicated matter and it sometimes takes many approaches to push a social justice agenda.
The Vegan Society, which formed in 1944 Britain and officially launched the political concept of "veganism" in the West following a protracted debate with The Vegetarian Society, may have prioritized veganism as a matter of anti-speciesism, but, from its very conception, it drew on a diverse framework relating to human health, poverty and famine, war, and individual autonomy. Indeed, The Vegan Society, today, continues a multipronged approach.
As the society moved into the 21st century, it continued to promote veganism, not necessarily as an endeavor to liberate other animals, but as something "normal" and achievable. Its vegan labeling scheme, for instance, was a major campaign in this effort. I have my issues with such an approach given its pro-capitalist leanings and its watering down of the anti-speciesist radical politic, but it is the case nonetheless that the expansion of commercially available vegan products has made veganism easier to perform.
Beyoncé has been dragged before for not meeting the expectations of white activist frames. White feminists, for instance, have criticized her brand of feminism as sexually objectifying and complicit with patriarchy, if not ignored it altogether. Black feminists have responded by reminding the community that there is no one "Feminism" (capital F) but rather many feminisms, and the failure to embrace Black women's activism reflects white supremacy in the public space.
Because inequality does not stop at the door of social justice movements, activists must consider how inequality can sometimes shape strategy. Who is the "master" in developing the "master frame"? What I am suggesting is that the "master frame" is too frequently racialized in its construction.
Likewise, the need to control the vegan discourse and the very definition of veganism itself is rooted in colonial politics. As European countries pushed their culture onto "inferior" and "ignorant" subjects, they expected full assimilation. There was little patience for adaptation or nuance; it was simply presumed that European cultural values were universal and should be adopted unquestioningly. This is the very definition of cultural domination.
In this vein, it must be remembered that, while non-Western countries have their own histories of plant-based resistance, "Veganism" (capital V) as it is understood and politicized today, is a deeply European concept. White activists must tread carefully when attempting to impose "their" veganism on "others." Indeed, the vegan movement, dominated as it is by white activists, has been less than welcoming to the veganisms of other cultures. This is problematic if the goal is to expand veganism beyond middle-class white spaces.
Most people go vegan and stay vegan because of their concern for other animals. Bey's health-centric, flexitarian approach does not alter this research-supported fact. But Bey also has a wider cultural influence and represents a nonwhite consumer base that has been traditionally overlooked by the Nonhuman Animal rights movement. I am interested to see if her efforts will contribute to the larger discourse. I am also deeply supportive of women of color who have the "audacity" to be political in a white-dominated cultural landscape. Celebrity persuasion is far from perfect, but it can contribute to the destigmitization of veganism. This cultural normalcy was The Vegan Society's aim all along.
---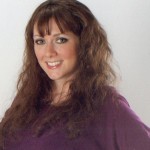 Dr. Wrenn is Lecturer of Sociology. She received her Ph.D. in Sociology with Colorado State University in 2016. She received her M.S. in Sociology in 2008 and her B.A. in Political Science in 2005, both from Virginia Tech. She was awarded Exemplary Diversity Scholar, 2016 by the University of Michigan's National Center for Institutional Diversity. She served as council member with the American Sociological Association's Animals & Society section (2013-2016) and was elected Chair in 2018. She serves as Book Review Editor to Society & Animals and has contributed to the Human-Animal Studies Images and Cinema blogs for the Animals and Society Institute. She has been published in several peer-reviewed academic journals including the Journal of Gender Studies, Feminist Media Studies, Disability & Society, Food, Culture & Society, and Society & Animals. In July 2013, she founded the Vegan Feminist Network, an academic-activist project engaging intersectional social justice praxis. She is the author of A Rational Approach to Animal Rights: Extensions in Abolitionist Theory (Palgrave MacMillan 2016).
Receive research updates straight to your inbox by subscribing to my newsletter.