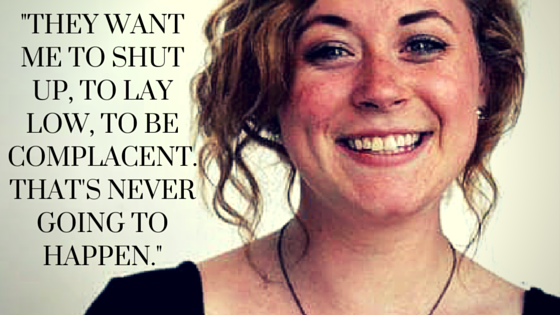 It is no accident that mainstream vegan spaces are androcentric, and the contributions of women are so invisibilized. There are a number of disadvantages women face to having their anti-speciesist expertise and experience acknowledged, one of them being the overt exclusion or silencing of women.
In late March, 2016, a young woman writing for Ecorazzi published an essay on vegan feminism, imploring the feminist movement to acknowledge the thriving anti-speciesism intersectionality community we've been working so hard to build. The article was written by a feminist for feminists; its intended audience was not the Nonhuman Animal rights movement. It nonetheless solicited the attention of vegan men who, while not a part of the dialogue, insisted on eliminating that which promotes vegan feminists and their achievements (to the effect of recentering men's achievements). At the request of a high-profile male theorist who has described her writing as "speciesist garbage," her work was removed.
When Vegan Feminist Network made a public statement on the incident, an Ecorazzi staff member responded: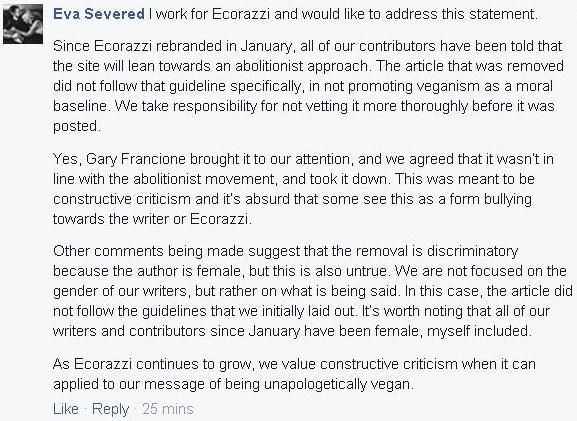 The author's name is Lauren McGrath, and she's not about to let this go without a fight. In an interview with Vegan Feminist Network, she explained:
This was a public attempt to embarrass and gut me, by both a tired academic and a writing team who I considered my friends. The best part is that they can't do that- I'm too determined, I'm too passionate, and I fully intend to make the most of this situation.

So how did this happen? As Ecorazzi explains in the aforementioned comment (which was originally published on Vegan Feminist Network's Facebook page), Ecorazzi has been shifting to a fully Francionist abolitionist approach in its topic coverage. Importantly, this policy appears to necessitate the exclusion of other writers, some of whose advocacy ethics are nonetheless in considerable alignment with "The Abolitionist Approach."
An Ecorazzi job posting on Vegan Job Board, for instance, seeks a salaried writer who will demonstrate, "A strong understanding of the principles of The Abolitionist Approach by Gary Francione." The job description insists, "All editorial content will have a strong focus on animal rights and the Abolitionist approach by Gary Francione." Says McGrath, "When I was hired, I didn't realize how aggressively Ecorazzi was going to push Francione's work." And this misunderstanding might be expected given that, "The piece I wrote, that got me ousted, was in fact reviewed by all the Ecorazzi staff with zero disagreement or problems." In other words, it was not until the unofficial "editor-in-chief," presumably not on staff with Ecorazzi, decided that the piece was not in line with the principles of "The Abolitionist Approach" that McGrath's work was erased.
After two or three days of no response to McGrath's voicemails and emails, it was settled via text message that her employment was no longer needed. She was subsequently locked out of the Ecorazzi webpage.
In my opinion, McGrath's contributions to anti-speciesism advocacy are invaluable. Veganism needs more women like her working to build connections to like-minded movements. Unfortunately, she was punished for doing so. Because her experience with marginalization is so common, it only leads me to conclude that the Nonhuman Animal rights movement as an institution, despite its pretenses, ferociously stigmatizes and derides feminism.
What will become of Lauren McGrath after this? I worry for her. She explains, "I've had my income, the very thing that sustains my home, puts food on my table, and pays off my bills, yanked out from under me, and that sucks. That's really, really hard right now, and I'm doing what I can to keep afloat…" Because poverty is feminized, fewer women have access to the secure employment or thousands (even millions) of dollars in wealth that so many of the patriarchs of our movement do, those who use their power to push around those they perceive to be weaker than them. McGrath unknowingly found herself in an impossible position, but that doesn't mean she didn't try.
Despite the ethical qualms she faced as an Ecorazzi author and her ultimate erasure, McGrath remains hopeful. As we closed our interview, she insisted, "I'm determined and eager to continue my career nonetheless, perhaps that this has just fueled my passion."
McGrath isn't the only victim–this is a systematic attack on women's contributions, and very often, it is racialized. Recall that Sarah K. Woodcock, Korean-American and feminist founder of The Advocacy of Veganism Society was removed from not one, but two conferences at the behest of white male gatekeepers. I think it no coincidence that she also takes a strong feminist and anti-racist position in her advocacy approach. To be clear, while Vegan Feminist Network fully supports McGrath and the loss of her job is a serious injustice, the disproportionate amount of support and attention her case is garnering does warrant an acknowledgement of how Woodcock's race may also be working against her (or, rather, how McGrath's race may be working for her). Stinging from the repeated microaggressions and outright discriminations she has faced, Woodcock questions: "Does oppression only matter when it happens to white people? Does sexism only matter when it happens to white women?"
We need accountability. We must push back against blatant discrimination and woman-hating. So long as the movement remains male-focused and violent in its strategy, the Nonhuman Animal rights movement will remain marginalized, mocked, and misunderstood. I reject this oppressive behavior. What about you?
---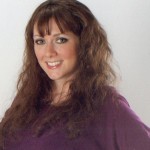 Dr. Wrenn is Lecturer of Sociology. She received her Ph.D. in Sociology with Colorado State University in 2016. She received her M.S. in Sociology in 2008 and her B.A. in Political Science in 2005, both from Virginia Tech. She was awarded Exemplary Diversity Scholar, 2016 by the University of Michigan's National Center for Institutional Diversity. She served as council member with the American Sociological Association's Animals & Society section (2013-2016) and was elected Chair in 2018. She serves as Book Review Editor to Society & Animals and has contributed to the Human-Animal Studies Images and Cinema blogs for the Animals and Society Institute. She has been published in several peer-reviewed academic journals including the Journal of Gender Studies, Feminist Media Studies, Disability & Society, Food, Culture & Society, and Society & Animals. In July 2013, she founded the Vegan Feminist Network, an academic-activist project engaging intersectional social justice praxis. She is the author of A Rational Approach to Animal Rights: Extensions in Abolitionist Theory (Palgrave MacMillan 2016).
Receive research updates straight to your inbox by subscribing to my newsletter.