Translation by Christophe Hendrickx. See more French translations of critical vegan essays by grassroots activists by visiting his blog, La Pilule Rouge. The original English version of this essay can be found by clicking here.
J'ai eu une conversation hier avec un collègue qui soutient la violence et les réformes de bien-être dans la lutte pour les droits des Animaux Non-humains. En tant qu'abolitionniste, je rejette ces tactiques, étant non seulement bancales idéologiquement mais contreproductives. Les débats violence/non-violence et abolition/bien-être ont une longue histoire derrière eux dans le mouvement, et les débats sur leur efficacité n'en finissent pas. De par ma spécialisation dans la théorie du mouvement social développée durant ma vie universitaire, j'ai un avis plutôt forgé sur ce genre de sujets. Mon collègue, cependant, n'est pas universitaire et n'est pas versé dans la science des mouvements sociaux, basant sa position sur le discours dominant (dirigé par les hommes) du mouvement. Au fil de la discussion et vu que je maintenais fermement ma position sur le sujet, mon collègue a fait remarquer qu'il ne pensait plus pouvoir me parler sans être au final accusé de sexisme. C'était peut-être parce que j'utilisais le langage du privilège pour discuter de la domination des organisations welfaristes dans le mouvement, ou peut-être parce que j'ai fait remarquer que les tactiques violentes sont patriarcales et tendent à attirer les hommes. Peu importe la raison, on me pointait du doigt pour avoir communiqué ma position dans le cadre de l'inégalité. Je ne l'ai certainement jamais accusé de sexisme. Cependant, il m'est vite venu à l'esprit que mon collègue n'avait pas formulé cette affirmation suite à une véritable exaspération, mais plutôt comme outil de manipulation visant à faire dérailler la discussion et rétablir la suprématie masculine.
Les hommes tendent à être socialisés à s'attendre à dominer le débat. Ils sont socialisés à croire qu'ils ont raison, que leur opinion importe, et que cette opinion est la plus importante. Ce n'est pas basé sur l'expérience ou sur la connaissance, mais plutôt sur leur statut social privilégié en tant qu'homme. Les femmes, à l'inverse, sont socialisées selon la politique de la politesse. On nous apprend à donner plus d'espace de parole aux hommes, à estimer leurs opinions peu importe leur ridicule ou leur offense, pour apaiser leurs égos, etc.. Des décennies de recherches sociologiques sur la discussion, le langage, et l'espace social concernant les interactions mixtes ont confirmé que les hommes parlent plus, ils occupent plus d'espace, ils dictent la discussion, et leurs opinions sont vues comme plus crédibles et légitimes. Les femmes, au contraire, parlent moins, soutiennent plus, et occupent moins d'espace. Leurs opinions sont également extrêmement dévaluées.
Lorsque les homes se plaignent de ne pas pouvoir dire quoi que ce soit sans être accusés de sexisme, voici ce qu'ils disent réellement :
1. Je suis habitué à avoir le contrôle de la conversation, votre conscience de la politique sexuelle rend cela difficile pour moi d'adopter ce privilège invisible en douceur.
2. Je suis habitué à pouvoir parler de n'importe quel sujet sans qu'on remette en question mon autorité, la possibilité qu'on m'accuse de sexisme interfère avec mon autorité.
3. J'utilise la politique de la politesse pour vous confondre à donner priorité à mes sentiments et intérêts.
4. La théorie féministe est une charade. Le sexisme n'est pas réel, vous utilisez juste cette rhétorique pour gagner le débat.
Cette tactique est une variante de la "tone-policing" (ndt : littéralement "police du ton" : se concentrer sur la manière dont on dit quelque chose, peu importe qu'elle soit vraie ou non). Plutôt que se concentrer sur l'argument développé, un déraillement est créé en invoquant l'égo masculin meurtri, le caractère de la femme, et l'authenticité du féminisme. Les femmes sont détournées d'un sujet sur lequel elles peuvent exprimer leur propre autorité lorsque les hommes exploitent la féminité et font pression sur les femmes pour qu'elles montrent du respect à la structure sociale patriarcale. La validité de mon argument se trouve mise sur le côté, je dois d'abord m'occuper de ses sentiments. Ne pas s'occuper d'abord des sentiments des hommes est un pêché capital dans le patriarcat. Être une femme avec une opinion éclairée semble également être une grande offense.
Enfin, il est extrêmement important de reconnaître que lorsque nous individualisons l'oppression, nous obscurcissons sa nature systémique. Si nous ne pouvons pas débattre d'oppression systémique parce que les gens de privilège donnent priorité à leur inconfort pour ce qui semble être une attaque personnelle, nous ne pourrons pas avoir les discussions importantes nécessaires pour créer une société égalitaire. En faire une question personnelle ("Hey, je ne suis pas sexiste !"; "Hey, tu dis que je suis un raciste ?!") fait sérieusement dérailler la conversation. Au lieu de remettre en question l'oppression culturelle, les militantes se voient amenées à s'occuper des sentiments de personnes de privilège qui sont habituées à être à l'abri de l'inconfort. Cela devient extrêmement pénible pour les personnes oppressées de devoir se plier en permanence aux sentiments des personnes privilégiées. Faire cela redirige l'attention des oppressés vers les oppresseurs. Cela ferme également le dialogue, interfère avec la pensée critique, et entrave le travail de justice sociale.
---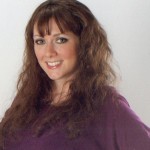 Dr. Wrenn is Lecturer of Sociology. She received her Ph.D. in Sociology with Colorado State University in 2016. She received her M.S. in Sociology in 2008 and her B.A. in Political Science in 2005, both from Virginia Tech. She was awarded Exemplary Diversity Scholar, 2016 by the University of Michigan's National Center for Institutional Diversity. She served as council member with the American Sociological Association's Animals & Society section (2013-2016) and was elected Chair in 2018. She serves as Book Review Editor to Society & Animals and has contributed to the Human-Animal Studies Images and Cinema blogs for the Animals and Society Institute. She has been published in several peer-reviewed academic journals including the Journal of Gender Studies, Feminist Media Studies, Disability & Society, Food, Culture & Society, and Society & Animals. In July 2013, she founded the Vegan Feminist Network, an academic-activist project engaging intersectional social justice praxis. She is the author of A Rational Approach to Animal Rights: Extensions in Abolitionist Theory (Palgrave MacMillan 2016).
Receive research updates straight to your inbox by subscribing to my newsletter.